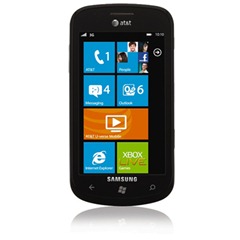 CNET has compiled its Best Smartphone for 2010 list, and while the list contains the usual suspects, it also contains a phone which only had a few weeks this year to make its mark on the world, and still managed to make it to position 8 out of the 10 devices.
CNET's Bonnie Cha said about the Samsung Focus:
The bottom line: Anyone looking for an alternative to the iPhone, but who wants better multimedia features and a more organized user interface than Android offers, should check out the Samsung Focus with Windows Phone 7, which has all that plus solid performance and a sleek design.
Read CNET's review of the Samsung Focus, which scored 4 our of 5 stars, here.