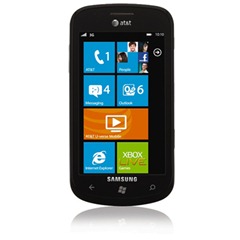 The most popular Windows Phone 7 is still waiting for the NoDo update on the premier Windows Phone 7 network but up north Canadians are much luckier.
We have reports that the Samsung Focus is now having the NoDo update pushed out, making the convoluted hacking being used so far unnecessary.
Are any of our Rogers readers having update notifications? Let us know below.
Thanks Soaked for the tip.