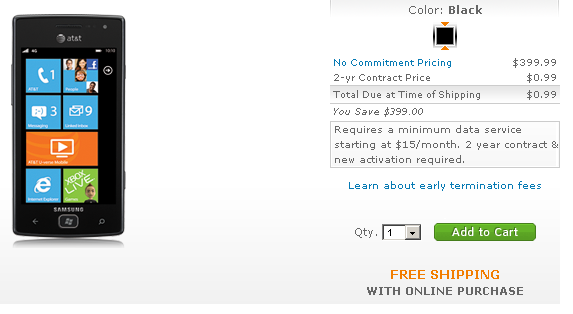 Samsung Focus Flash, the mid-tier Windows Phone from AT&T is now available for just $0.99 under 2 years contract. It may serve you as a great budget smartphone for your family members.
The Samsung Focus Flash is a Windows Phone with a 3.7" S-AMOLED screen, HSPA+ data speeds, and a 1.4 GHz single-core processor. The phone has a 5-megapixel rear camera, a front-facing camera, gyro sensor, and 8 GB of storage. More info on this device here.
You can order the device here.