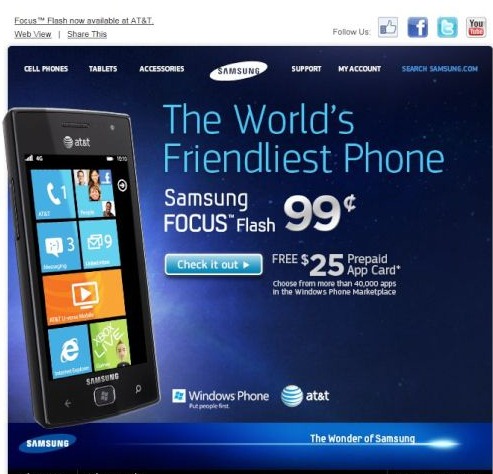 Droid Bionic ads are not friendly at all…
While we have seen Droid ads which obviously aim to make their phones look as aggressive as possible, this mail-out by Samsung for the Samsung Focus Flash touts the handset as the most friendliest ever. Samsung did not say when this title was awarded, but it may have been a small private event.
Do our readers think a friendly phone is a selling point, or is scary and sexy better? Let us know below.
Thanks Rajesh for the tip.