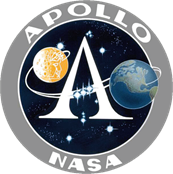 Samsung Taiwan has told reporters that they will be skipping introducing Mango devices into Taiwan, but will be delivering Windows Phone 8 handsets in October.
They noted that Mango was not really suitable for high end break through devices, and that they were ready to deliver Windows Phone 8 handsets, which were more suitable, in the second half of the year, pending availability of the software from Microsoft.
In February Matt Brum, head of product management at Samsung, was on record as saying the company was  looking forward to delivering Windows Phone 8 handsets at the end of the year.
"We're very much still focusing on Windows, and still have products in that area. We're committed to delivering their products going forward," he said.
"There will be more products, and the key thing for us is making sure we hit the right price points and segments for our customers.
"[Windows Phone 8] is coming at the end of the year, and will increase the capability of the platform, and Samsung is looking to optimise its devices on that."
Recent rumours has suggested besides a Tango handset Samsung was looking to deliver 2 Windows Phone 8 handsets at the end of the year.
In recent days it has become clear that Samsung is not just the biggest smartphone vendor in the world, having overtaken Apple recently, but also the biggest mobile phone vendor period, having shipped around 92 million phones, overtaking Nokia, who only managed 83 million.
Ironically Nokia's work at increasing consumer acceptance for Windows Phone may benefit Microsoft's relationship with Samsung, given that the company, like many other OEMs, are waiting for evidence of consumer demand before seriously committing to the market.
Via ePrice.com.tw and Unwiredview.com