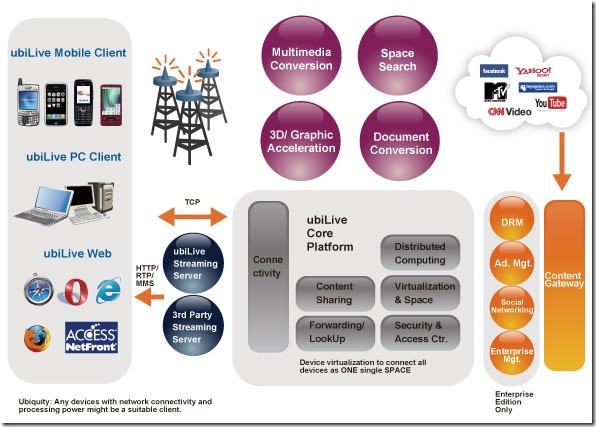 Samsung Electronics and Ubitus is launching the Pocket Media application in the Latin American market this month. Pocket Media allows users to enjoy multimedia sharing from their or their friend's home PCs and mobiles — music, photos, videos — while they are on the move. With integration of Ubitus cloud computing technology, Pocket Media can easily overcome any media codecs/formats' barriers, adapt "Live/instant content" to networks and target devices, and optimize mobility experiences.
Pocket Media will come pre-loaded on the Samsung Omnia II (I8000), but will eventually be available on other Windows Mobile handsets.
Pocket Media supports most popular input and output codecs including FLV, WMV, and 3GP, etc. Furthermore, mainstream image and music formats can also be shared. The user can easily retrieve the content in his/her own PC at home through Samsung mobiles, chat with buddies, and additionally get the content from buddies' mobiles or PCs by streaming or downloading.