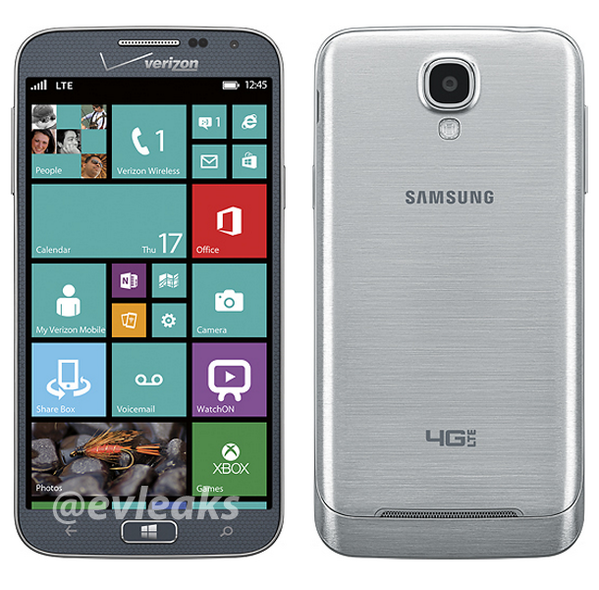 The Verge have managed to track down the specs of the Samsung ATIV SE, a Verizon-bound Windows Phone version of the Samsung Galaxy S4.
They revealed, like the Android handset, the smartphone will have a 5 inch 1080P screen, a 13 megapixel camera and will sport today's latest greatest processor, the Quadcore SnapDragon 800 paired with 2 GB of RAM and 16 GB of storage.
Presumably with 16 GB can be augmented with microSD storage, making it a very well specified device.
Unfortunately, despite the render above, the handset has one flaw, and though I hesitate to say it is fatal, it will certainly slow down sales at launch.
According to the Verge the device will not come with Windows Phone 8.1 at launch, and will have to wait for the OS update to arrive when it is ready.
The smartphone is expected to hit the market around the 23rd April.  Will the news of the Windows Phone 8.1 delay stop our readers from buying? Let us know below.