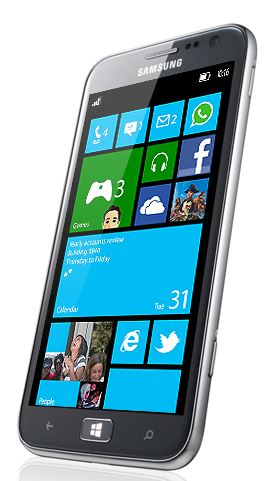 Samsung Ativ S was the first Windows Phone 8 device announced, but it is still not on sale. Now, it seems Samsung has delayed the launch to December. Online retailer Phones4U has now listed Samsung Ativ S with plans from Vodafone UK.
This device is available starting from free on a 24 month £33 Vodafone contract, complete with 600 minutes, unlimited texts and 500MB of monthly data. For £34 a month, with an upfront cost of £29.99, and the Ativ S will come with unlimited minutes and 2GB of data.
The real thing is not about the price or the plans, it is about the device availability. According to Phones4U, this device will be delivered on 21/12 if you pre-order it now. Contrary to the Phones4U delivery date, Clove UK has listed Ativ S for £442.80 unlocked with availability date 10 days before.
I think Samsung has totally screwed its Windows Phone 8 launch strategy.
Source: Phones4UÂ Â via: TheInquirer