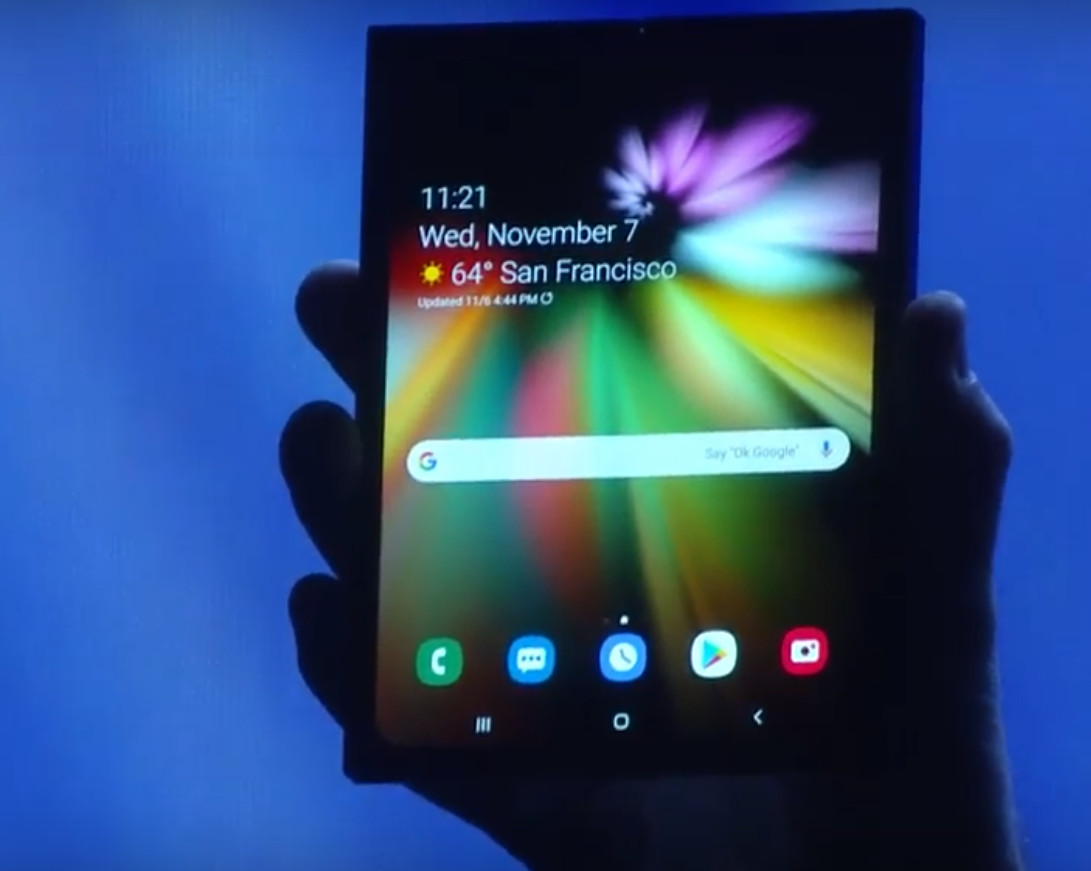 As expected, today at their developer conference, Samsung showed off their foldable screen technology, the Samsung Infinity Flex Display.
Justin Denison, SVP Mobile Product Marketing, held up a device housing a smartphone hidden in a block to hide the design. It featured a 7.3-inch screen which appears to have a very small folding ratio. It also has a "cover display" screen on the outside, with support for Samsung's new OneUI.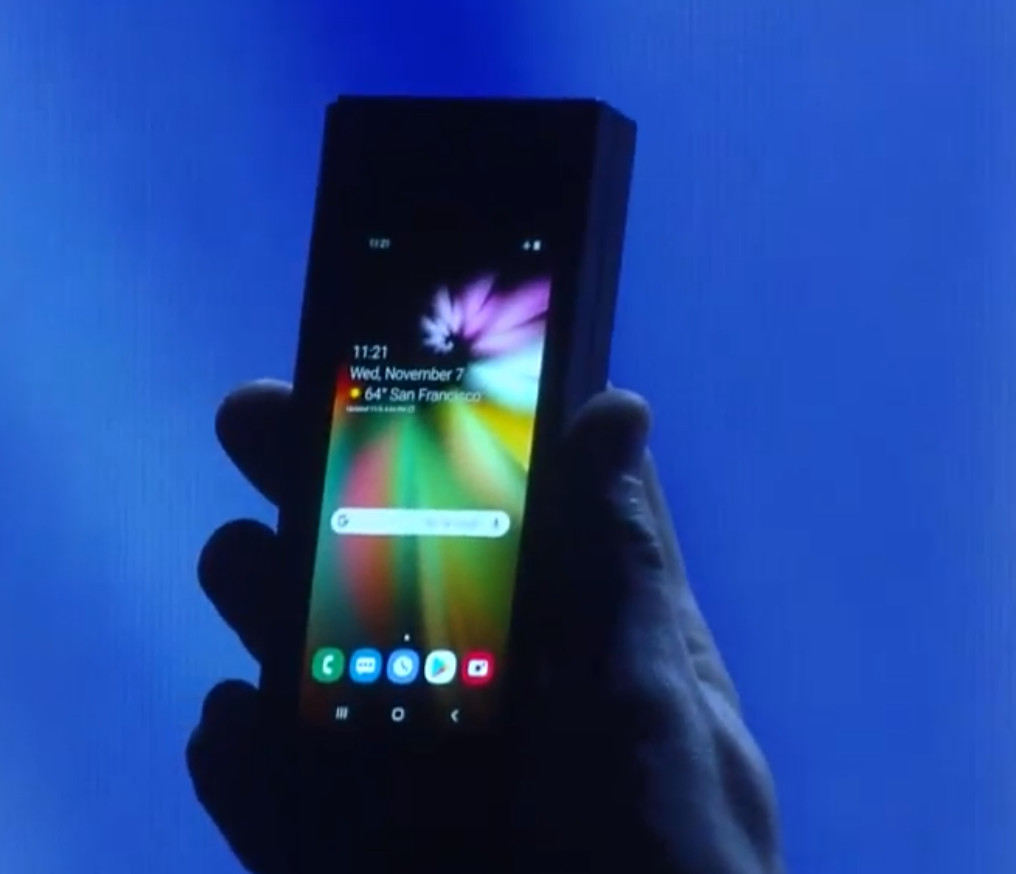 Samsung says the device will support 3 apps running at once, using their multi-active window technology and that the app on the cover display will automatically be mirrored to the large inside screen when you open it.
Samsung says the device can be folded hundreds of thousands of times and said they are also working on rollable and stretchable displays.
Samsung says they are not ready to show off the actual device yet, but says they are ready to mass produce the screens in only a few months. Samsung will release an emulator and developer guidelines to support their foldable device and says they are working closely with Google to support the technology.
Video via the verge