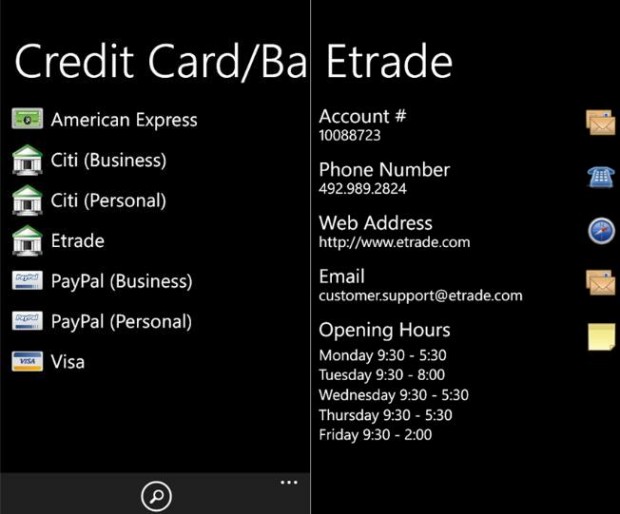 SafeWallet Password Manager allows you to store your online identities, credit cards info, passwords, bank account details and much more across different platforms.  Windows Phone SafeWallet is a currently a free viewer which you can use it to sync & access your SafeWallet data created using all other SafeWallet for PC and mobile versions. The developer is working on editing capabilities which will allow you to create new wallets or data soon.
This app features,
? Makes your life easier – never forget passwords again.
? Online identities – desktop browser add-on automatically collects and fills online logins on desktop and makes them available on mobile too.
? Always synced – keeps your passwords in sync between all your devices – securely!
? Protects you – keeps your passwords secure, creates strong passwords for you and more.
? Makes your password management a breeze.
? Secure Dropbox cloud sync – access your passwords anywhere.
? Multiplatform – available for desktop and mobiles.
Download it here from the marketplace. For more details on this service, visit http://www.safewallet.com/.