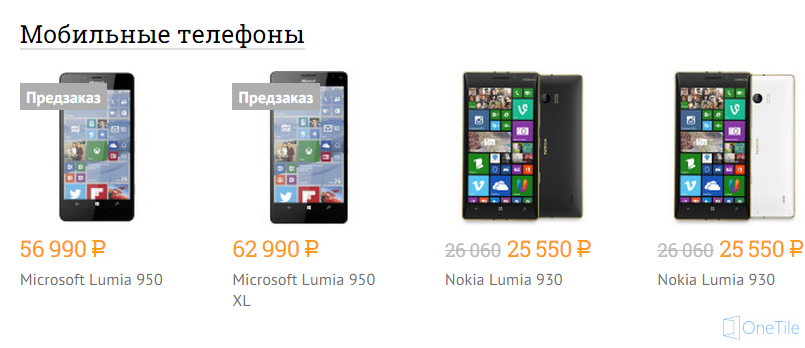 The Lumia 950 and 950 XL are set to be officially announced pretty soon, but the widely leaked handsets have shown up at retailers a number of times already.
Today however Russian store Bayon has been the first one to open official pre-orders for the device, listing the full specs of the handsets and the associated (Russian) prices.
The Lumia 950 XL is priced at 62,990 rubles ($956) while weaker Lumia 950 is priced at 56,990 rubles ($865).
The site claims the handsets will be available to ship in October, and interestingly lists the Lumia 950 XL as being available in Dark Blue. Previously the handset was rumoured to be available in Black and White only.
See the listing for the Lumia 950 XL here and the Lumia 950 here.
Via