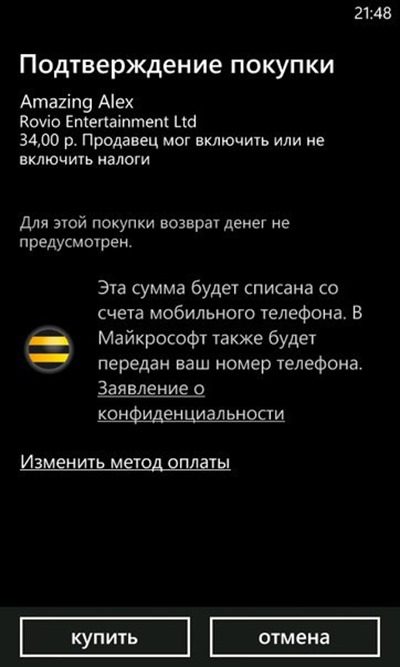 We have repeatedly heard that carrier billing significant boosts sales in the Windows Phone Store, especially in less developed markets or markets where debit and credit cards are not popular.
The news that Russian carrier Beeline is now supporting carrier billing is therefore pretty good, and should mean developers will see earnings improve in what is a relatively strong market for Windows Phone.
The agreement to launch carrier billing dates all the way back to March this year, and was meant to launch in the summer, but it seems after much delays and no fanfare it is now available.
It is not known when the other big carriers in Russia will also bring support for this important feature.
Via Wp7Forum.ru