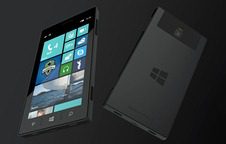 China Times reports that Microsoft has been developing an own-branded Windows Phone for the last 4 months, and have selected a manufacturing partner to assemble the handsets, set to be released in the first half of 2013.
The phones are said to "implement the vision of Microsoft" when it comes to material selection, design, service, and software and hardware integration, similar to the Microsoft Surface tablets.
Mobot.net notes these rumours have made the round before, and was then squashed by Microsoft, with Greg Sullivan said bluntly: "no we do not," adding: "We have a strong ecosystem of partners that we are very satisfied with."
Even more than with the Surface tablets, an actual Microsoft Windows Phone 8 handset would be incredibly damaging to Nokia, and will likely not see much traction with carriers.  Do our readers think it is likely? Let us know below.