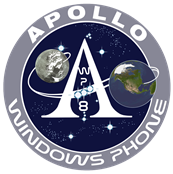 We have spoken to a reliable industry source, who corroborated the recent news that Windows Phone 8 will indeed not be coming to current generation Windows Phones.
He did however confirm an update was coming to current generation handsets, all the way back to the first generation devices.  The kernel will be remain Windows CE, but the update will bring much of the improvements that come with Windows Phone 8 (which are not processor intensive) to current generation handsets, including the Win RT framework, which will allow them to run Windows Phone 8 apps.
The update is expected to arrive in fall, around the same time as Windows Phone 8 arrives.
In fact our source suggests that these handsets may co-exist with Apollo handsets to address the low-end market and says Microsoft made this choice to preserve the excellent current user experience, rather than to bog down handsets with an OS they could run only sluggishly. Other reasons are more prosaic, and includes the need to rewrite drivers to update hardware with only a relatively small installed base.
According to our source Microsoft still has great confidence in Apollo "taking off". Given this news, do our readers still feel the same? Let us know below.