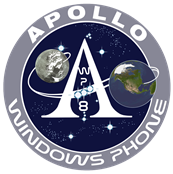 We have just received an interesting (so far unsubstantiated) rumour that we felt was worth sharing.
Our tipster have apparently spoken to HTC and Nokia reps in South Africa, and have been told they will not be launching the HTC Titan or Nokia Lumia 900 handsets officially in the country until Windows Phone 8 becomes available, at which point they will come pre-loaded with the OS.  Apparently HTC is aiming for Q3 2012, while Nokia is looking at Q3-Q4 2012.
While there is of course no substance to the rumour so far, it does make pretty good sense, and has been Apple's pattern so far over the last few years, with last year's iPhones becoming the low-end handsets for the current year, such that even the 3 year old iPhone 3GS is still being produced. Of course all iPhones on sale run the current version of iOS, essential for a coherent software ecosystem.
An additional element is that it makes very little sense for Nokia to produce the Nokia Lumia 900, launch it in the middle of April and then take it off the market 6 months later when Apollo comes out.
Do our readers feel this rumour is realistic? Let us know below.
Thanks Calli for the tip.