It's the first Monday of Spring 2015 and rumours about various Windows Phones have calmed down for a while. We know that Microsoft intends to release new flagships with cutting edge specs this summer to coincide with the release of Windows 10 for Mobile. So today we're going to do a reverse rumour round-up. We're going to take a look back at all the rumours over the past year and see which panned out, which onjes didn't turn out exactly as expected and which ones simply didn't materialize.

The first set of rumours we're looking at here are the Lumia 1520v, 1820 and 2020. The Lumia 1520v, Lumia 1820 and Lumia 2020 were a set of phones and a mini tablet that were rumoured to launch at MWC 2014. As we all know, no Lumia devices were launched at MWC 14, with Nokia launching the X series of devices instead. Hindsight being 20/20 (heh), these devices appear to be a mixture of wishful thinking and deliberate misinterpretation. Nokia Lumias have almost never had letters attached to their names, and even then only to differentiate a country variant from the international variant (920T).

Speaking of fabled super Phones, does anyone remember the Lumia 1525? It was leaked by prominent leaker EvLeaks and supposed to come to T-Mobile USA. It was a spec bumped 1520, and sounded fantastic to non AT&T users. Unfortunately, this device was revealed to be a hoax by TK-Tech news who had fooled EV Leaks in a desperate bid for notoriety.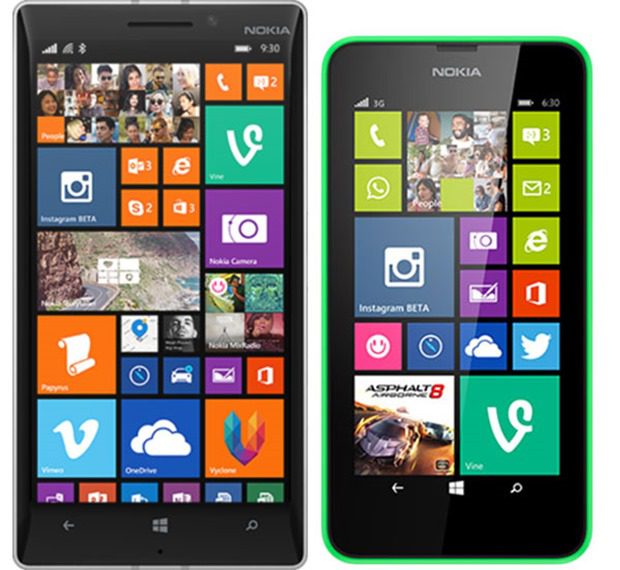 The Nokia Lumia 630 and 930 – The Nokia Lumia 630 specs and images which leaked were depressingly accurate. The lack of sensors, a front facing camera and loss of many other featuires found in the entry level 620 convinced many the the rumours might be fake.
The Lumia 930 was never really leaked until the actual day of Build 2014. The two rumours around it were that the handset would launch at Build 2014 – and a second one that stated it wouldn't be ready. Both rumours would turn out to be true. While the Lumia 930 was indeed announced at Build side by side with the Lumia 630 and 635, it would not be available for three more months.

The Lumia 530, codenamed Rook, was leaked late in 2014 as  much scepticism. Many had seen the Lumia 630 as the replacement to the 530 and viewed a 530 like device as one with far too many compromises (spoiler alert- they were right). It was rumoured to have a 4 inch screen and be headed to TMobile USA. It was later confirmed by Microsoft and released outside the states however. Perhaps the device was intended for T-Mobile USA but eventually turned down, or perhaps some wires were crossed and it was a different T-Mobile they meant. In any case, the leak of the 530 was accurate. The destinations, not so much.

Nokia McLaren Duo – These devices were heavily leaked by many websites in mid-2014. They were intended to come with Windows Phone 8.1 Update 2 with the differentiating feature of 3D-Touch. They would have filled out the top end of the Windows Phone hardware scale and sat alongside the 930 and 830. Unfortunately, this was not to be. The Mclaren duo were cancelled because the 3D-Touch feature was felt to be a a gimmick by some at Microsoft. Indeed people who had used one of the devices confirmed to WMPU that the 3D Touch felt extraneous. In the end, the rumour was accurate, but plans changed.
The smaller of the duo eventually leaked late 2014 – allowing us a look at what could have been.

Nokia Lumia 830 and 730 – The rumours around these devices were almost entirely accurate. The 830 had some other rumours around itself that did not entirely pan out.
First off was the branding. As the Nokia brand belonged to Nokia and not Microsoft, there was speculation on what exactly the devices would be called. Whether Nokia Lumias or Microsoft Lumia or even Surface. A render of the Lumia 830 with a Nokia by Microsoft Logo was leaked leading many to believe that the Nokia by Microsoft branding would be used on the 830 – said render also featured a 13 MP camera. The Verge's Tom Warren quickly debunked this rumour on twitter. Come September the Lumia 830 arrived with Nokia branding and a 10 MP camera as later, more accurate rumours we reported stated.
The 830 may had been released, but the rumour mill wasn't done with it yet. Several other rumours spouted out of the woodwork, one claiming that there would be a thinner 830 released – this was undoubtedly a goof on our part as the source was less than trustworthy in that case.

Another rumour stated that Microsoft would release a lower specced 830 and 1330 at MWC in Barcelona. The first would sport an 8MP camera, Lumia Camera 5, a 5 inch HD screen and come with Glance and 1 GB of RAM. The 1330 was to come with a 14 megapixel camera, a 5 megapixel front facing camera and a 5.7 inch screen with a 720p display and was spotted along with shells of the Lumia 535. If these devices sound familiar to you at all, that is because these devices were eventually launched at MWC as the Lumia 640 and 640 XL. The details were correct in this case, the conclusion reached (in the case of the 640) – not so much.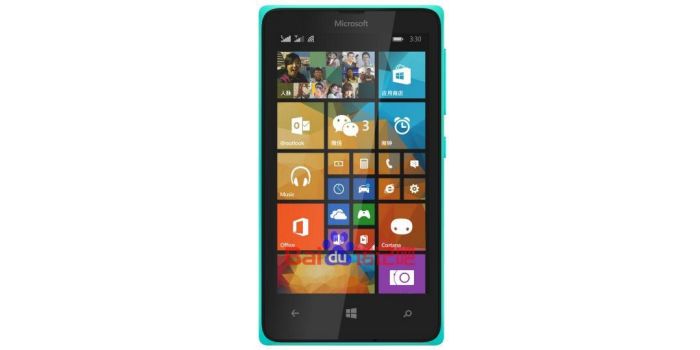 The final rumour we're going to touch on is that of the 435. Leaks emerged of Microsoft going even lower with the Lumia 435. We reported leaks of new low-end devices of what we speculated could be the Lumia 330 and 435. Microsoft eventually released the Lumia 435 and 532 which corresponded to our 330 and 435 respectively. As Microsoft was going to sell these devices in India and similar countries in their bid to catch the next million, it made sense that the devices would first of all leak from there.
Next we'll touch on rumours revolving around OS updates and other OEM devices. Like we said above, taking a retrospective look at the past rumours to see what sticks and what doesn't is a great idea. It allows us to decide on what rumours will make the cut in the future and which ones wouldn't, as well as which sources are trustworthy and which aren't.
What do you think of our coverage of rumours as regarding to Lumia devices? Let us know in the comments below.