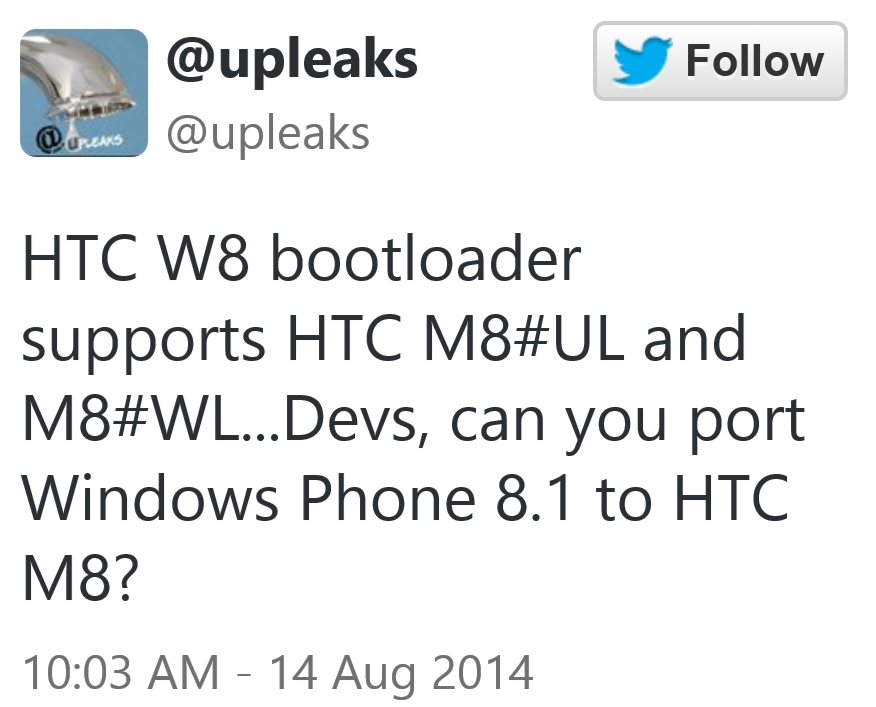 Nokiapoweruser reports on an interesting rumour from Upleaks, a successor to evLeaks who was apparently blessed by him.
According to Upleaks the boot loader on the HTC One for Windows will be identical to the boot loader on the Android HTC One M8, meaning that in theory one could flash the Windows Phone 8.1 firmware to the Android version, and also vice versa.
NPU suggests this will make the handset popular with power users, but with windows phones generally cheaper than Android devices, we may very well see the device sell very well, possibly for the wrong reasons.
Would this rumored feature make our readers more inclined to purchase the device? Let us know below