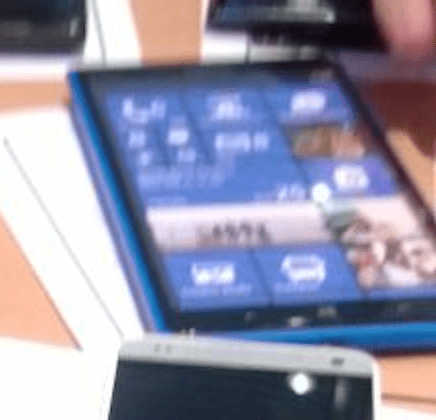 A twitter user Danny El Perro claims to have taken a surreptitious picture at a blogger event at Nokia France of an unannounced Windows phone 8 phablet which he named the Nokia Lumia 1030.
The handset is said to be up to 6 inches big, and as can be seen in the picture can accommodate up to 3 medium tiles or one wide tile and one medium tile side by side.
The device also appears quite thin.
It is not clear how real the device is, but there have been a number of rumours of such a device, so we will give this leak a 5/10 for being potentially real.
What do our readers think? Let us know below.
See the full-sized picture after the break.
Via MonWindowsPhone.com, thanks Pierre for the tip.