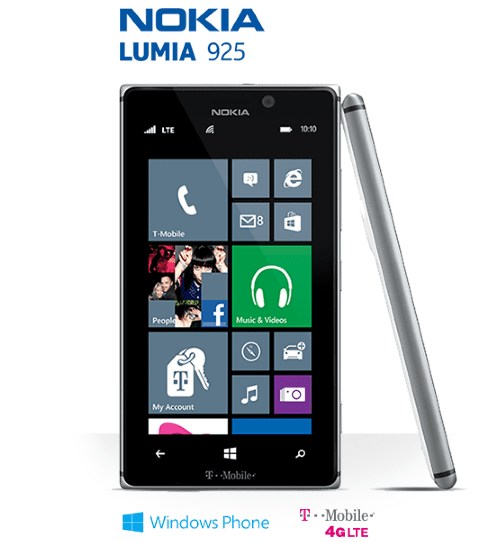 A reader has sent us in a hot tip about the arrival of the Nokia's Lumia 925 at T-Mobile USA.
Apparently T-Mobile's inventory system indicates that stores will start receiving dummy units of the latest Lumia next week.
According to store reps, actual hardware usually follows in a week or two, meaning by the second or 3rd week of July T-Mobile subscribers should be able to pick up the handset.
Of course if you want a more specific date for the arrival of the handset, you can always register your interest at T-Mobile here.
Thanks Hans for the tip.