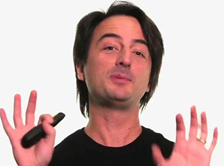 In the wake of the iOS 6 announcement WPCentral has posted some Windows Phone 8 rumours which hints at new features.
They claim:
In Windows Phone 8, Nokia Maps replaces Bing Maps all together and will feature 3D navigation and hardware acceleration across all Windows Phone devices.
Skype will be built into the OS and integrated into your contacts and work like a regular phone call.
VOIP providers can patch into the OS just like Skype can.
Windows Phone Wallet will bring NFC payments to the OS.
Windows Phone 8 will bring Voice Tools so developers can plug into Tellme.
Windows Phone 8 will include WinRT
Native Development for gaming will be available.
New APIs for the camera in Windows Phone 8
Many other new Developer tools
Quite a handful there.  Nokia Maps replacing Bing Maps is of course the most interesting and unexpected new feature. Is there anything else which strikes our readers fancy? Let us know below.