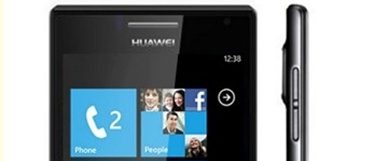 VR-zone.com reports on a rumour, originating from WinP.cn, that Huawei will introduce not just one, but two Windows Phones on the 25th September.
Huawei is already expected to announce the Ascend W1, which is set to be available  in black, white, blue, and pink colours (does anyone notice a theme here) and is expected be competitive with the Nokia Lumia 820 and HTC 8S.
What is new is rumours of an Ascend W2 , which will be Huawei's flagship, and it's meant to be competitive with the Nokia Lumia 920 and HTC 8X.
The Ascend W1 is expected to go on sale in November to December in Europe, China and the United States.