The Lumia 650 is expected to be a rather unexciting device with specs that are not too far off the already announced Lumia 550.
It may however conceal a first for the Lumia range that may increase its consumer appeal.
Careful analysis of the recently leaked renders of the device by German site Deskmodder.de have led them to the conclusion the handset may have a front-facing main speaker, a feature popularized by HTC in many of its handsets.
We have access to higher resolution images that Deskmodder, and were not able to find evidence to the contrary. The real clincher however was today's leak of the back of the Lumia 650, which shows no evidence of the usual speaker slot at the back of the handset.
Given Deskmodder's astute observation their other theories may also hold some water. They note the calendar tile features the date of Monday the 4th , and interestingly the nearest next Monday the 4th happens to be in January 2016, leading them to speculate that the device may be announced at CES next year.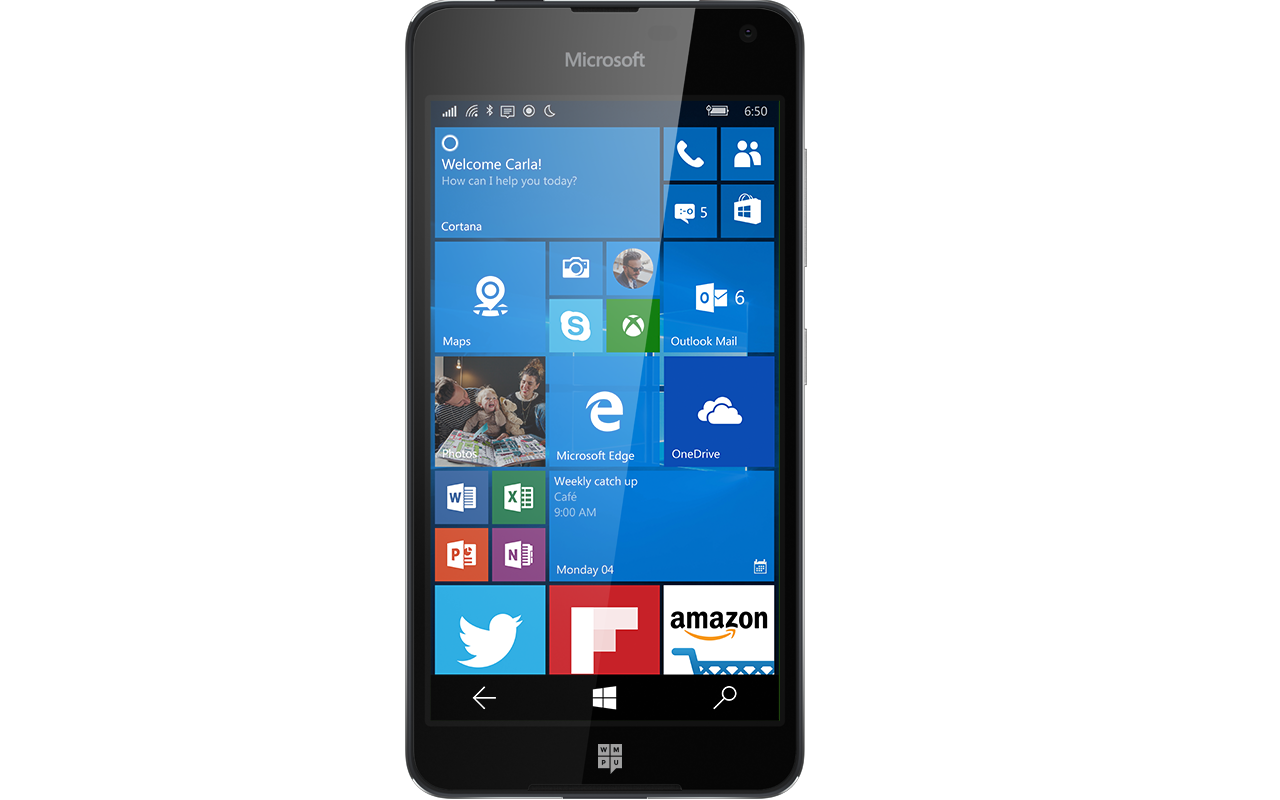 Our sources note the specs of the handset include:
Qualcomm MSM8909 Snapdragon 210
5″ 720p display
2000 mAh battery
Includes Glance Screen support
No dedicated camera button
microSD card slot
Would a front-facing speaker convince any of our readers to give this handset a chance? Let us know below.
Source
Thanks