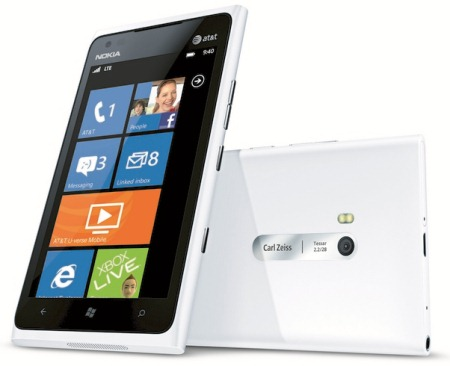 WPCentral reports that the Nokia Lumia 900 may see a price drop tomorrow to only $50 on contract.
The handset is currently selling for $99 on AT&T, but has been available for much cheaper on Amazon for some time now.
Such a price drop may help it keep pace with several newer high profile Android handsets such as the HTC One X and the Samsung Galaxy S III. According to Canaccord Genuity the Nokia Lumia 900 has just lost its second place on AT&T to the HTC One X in June.
To sweeten the deal the handset will apparently continue to come with $50 in accessories, making the handset effectively free.
The pink version of the Lumia 900 will also hit stores soon. Hopefully the combination will goose Nokia's sales and US market share, which Nielsen recently pegged at only 0.3% in Q2 2012.