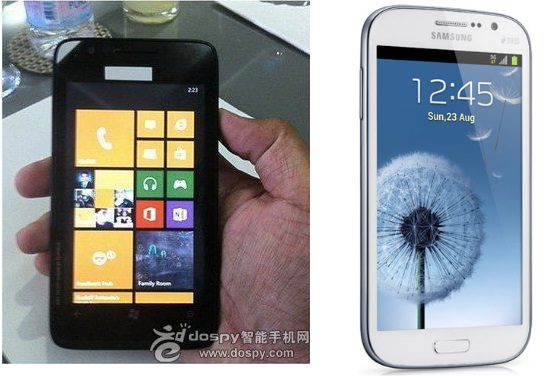 We pretty much know that Nokia is planning to reveal Nokia Lumia 925 codenamed Catwalk at its press event in London next week. We know Nokia Lumia 925 will have Xenon flash in addition to LED flash, thinner body, and optional wireless charging. Mynokiablog today posted some rumors about the device such as revamped Camera UI with Pro mode which allows you to manually set camera options, etc,.
Nokia Catwalk: 4.5? IPS 720p display with PureMotionHD+, LTE, Aluminium, 16GB, 1.5Ghz S4, 1GB RAM, 2000mAh battery capacity , Optional wireless charging. Basically the Catwalk is the Lumia 920 after winning The Biggest Loser show.

Catwalk camera: Enhanced OIS performance, revised camera UI with Smart and Pro mode. Pro mode would have the manual adjustment ala Samsung Galaxy Camera.
In addition to the above rumor, they also posted about a new device codenamed Nokia Max. The device will have 4.7-inch display with 800X400 resolution, 512MB RAM. Despite its larger screen size, it is expected to be a 6xx series Lumia mid-range device. If it happens to be true, I think Nokia is going in a right way to target Samsung's market. Samsung recently introduced a new device called Galaxy Grand with 5-inch 800X400 resolution display, Dual core processor and design similar to Galaxy flagships.The device went on to become a super hit in developing markets like India where people are considering it as poor man's Galaxy S3/S4. I hope the above rumor is true!
Nokia Max: 4.7? SuperSensitive 800×480 LCD, Unibody, LTE, 1.2Ghz S4, 512MB RAM, 2000mAh battery capacity. Max is going to be the cheapest LTE device with the largest display in the Lumia range.
What do you think of a device like Nokia Max?
Source: MyNokiaBlog,DoSpy