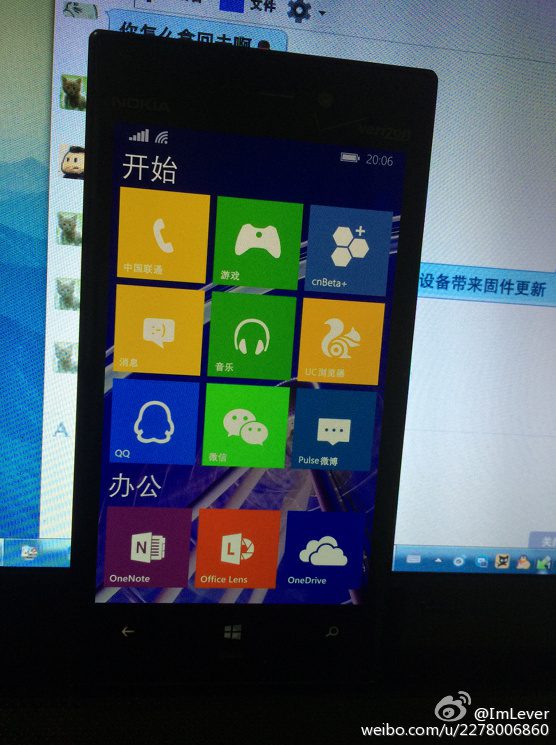 The image above was spotted on ImLever's Weibo page recently. It shows some features that WP users have been looking forward to such as background image and group tile headers.  The headers in the image translate to "Start" and "Office" respectively.
The tiles are not transparent, which is odd since it was revealed that Xbox would have translucent tiles in an upcoming update. If this is the real Windows 10, it seems the option to change tile opacity will be included as seen in the image below (click to increase size).
The design is appealing to the eye and hopefully packs more than we see in this image alone (the option to change tile opacity for example). It looks believable, but with too much left unsaid through this single image, we give this a 6/10 rating.
UPDATE: Image of possible Settings page on Windows 10.
The settings page seems to have a better form of navigating the settings using jump lists. If this happens to be true, we can expect a energy-saving display mode and more beneficial improvements.
Is this Windows 10 for Phones, or is this way off the mark? Make sure to leave a rating in the Rumour Meter and comments below.
Source: Weibo