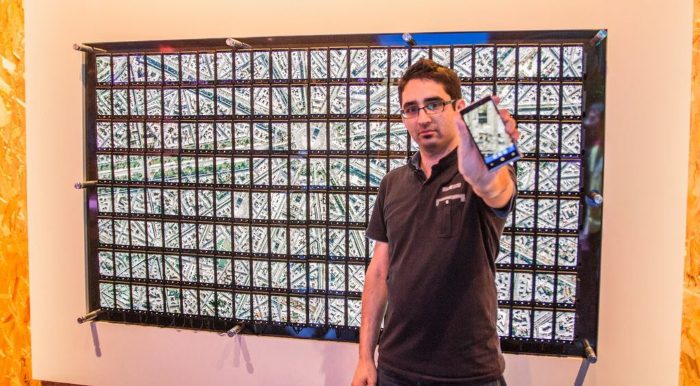 There has been growing rumours recently that Microsoft plans to bring Android apps to Windows 10 and by extension Windows Phone when the two operating systems become one.
Rudy Huyn, star Windows Phone developer and the source of many 3rd party apps which bring popular services to Windows Phone, has weighed in on the issue.
On Reddit he wrote:
Hello,

Will be better to speak here without 140 char limitation.

My idea is very simple: – if Microsoft brings Android apps on Windows devices, nobody (except some fans) will create native apps anymore, they will only create android apps. Consequence: bad user experience, bad performance, etc… clearly not a good idea. Moreover, if a user can choice between a real android phone and a phone emulating android apps… the choice will be very simple. Remember 2 things: OS/2 tried to run windows apps => died, BB10 tried to run android apps => died. BB10 is a good sample, the store is full of apps using android sdk, not BlackBerry sdk.

One more thing ©, Snapchat is not on Kindle store… so why it will be the case on windows store?

My idea is the contrary: bring Universal apps to android phone. So we will be able to ship one app running on : Windows, Windows Phone, Xbox, Android, Chromebook, Kindle and other android forks, PPI, IoT, etc… almost all OS except iOS.

Technically it's clearly possible: – WinJS is open source and run without problem on Chrome/Webkit – Xamarin/Mono probes that it's possible to have a native android apps with C#/fake XAML – VS2015 has already a Android emulator – next version of ASP.net will run natively and without SDK on MacOS X (why not do the same thing for apps?)

If Xamarin can do it, Microsoft can also, but not with a fake XAML thing, but with real XAML, real WinRT SDK, etc…

Android developers doesn't like Eclipse, C# is very similar to Java, with some very cool features (Linq), new mobile developers will perhaps be motivated to use Microsoft Tools (Blend/Visual Studio) to create their apps and will make the windows store better.
What do our readers who are also developers think of this proposal?