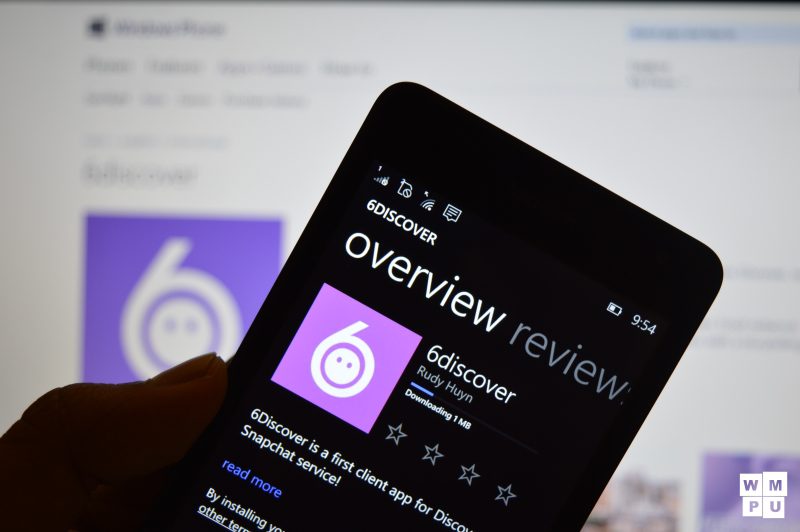 Rudy Huyn, the star Windows Phone developer has launched his 6th app, 6discover. His latest app is powered by Snapchat's recently announced Discover service. The app will allow you to explore Stories from CNN, National Geographic, Yahoo, Comedy Central and some other editorial teams. Here's a short excerpt from the app's description:
6discover is a new way to explore Stories from MTV, CNN, Cosmopolitan, Food network, National Geographic, Yahoo, Comedy central and other editorial teams with a storytelling format that puts the narrative first. Discover is different because it has been built for creatives: each edition includes full-screen photos and videos, awesome long form layouts, and gorgeous advertising. Think of 6discover as a place you can go to catch up on the latest news, listen to the hottest music or receive cooking lessons from professional chefs.
The app has a pretty simple user interface, which looks beautiful. As Rudy's most of the apps, 6discover is also a free app available on the Windows Phone Store. For those of you who're wondering, 6discover isn't a universal app, meaning that it is for Windows Phone only.
6discover is now live on the Windows Phone Store and you can grab it from here!
What do you think of 6discover? Discuss in the comment section below!