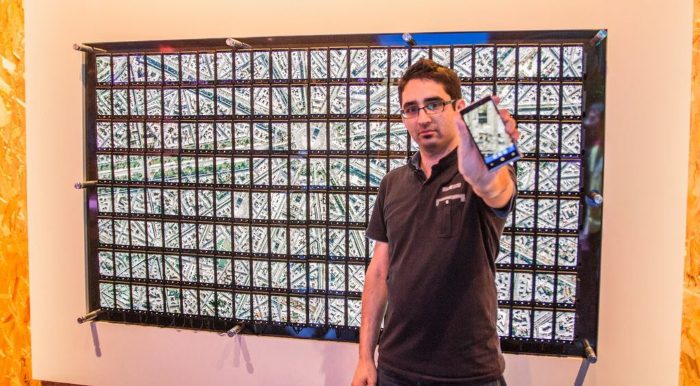 Star Windows Phone developer Rudy Huyn has weighed in on the Project Astoria/Project Islandwood news, which makes it easy to port iOS and Android apps to Windows Phone.
He notes that he welcomes the tools and the new iOS and Android apps and developers, but notes that due to the limitations of the tools they will only be suitable for simple apps, meaning native developers will still be able to create the real meaty apps on the platform.
He writes:
It's ok for a small and simple apps (transit apps, tourism apps, administrative apps, etc…) but not for complicated apps, in this case, performances will be bad and buggy.

Just take an example : map control, I'm almost sure this one will not be 100% compatible or really restricted : this is one of the most hardest control to manage: multi-layers, pins, vectorial paths, etc… and it's only one example. How many apps use maps? A lot! Android/iOS developers will need to adapt them code to use Bing maps instead of Google maps.

These converters will really help the platform, bringing all these interesting and simple apps but let be honest : boring to develop.

Don't expect to have an Instagram, Spotify, Runastic, Waze, Snapchat, etc… with these converters. Candy crush is simplest to port than all these apps : cause it's a game, all UI is managed by simple instruction to GPU + nobody said that it was easy to convert and 100% compatible.
He lists some technical limitations of the tools:
Android ported apps can only run on Windows 10 Mobile
iOS ported apps can only run on Windows 10 Desktop (ed. Not sure this is true)
Not all android/ios features can be converted
Because iOS port uses source-code… you need all source codes, including source code of libraries you uses… so you need to link your apps to these source codes, and if a library uses on an other one, same process… Can be really boring + not all these libraries are open-source
for iOS, we only saw games, xib doesn't seem to be supported (to create page and controls)
He also notes that ported apps will lack features such as background agents, continuum, good access to hardware like NFC and more.
Lastly he also notes that even before the move there were numerous cross platform tools available, meaning Microsoft's additions are not that big a change.
He concludes:
For simple apps, it will be perfect, don't forget that some of these simple apps are very interesting apps sometimes !
Let be honest, WP developers aren't interesting to develop this kind of apps, we like to work on complicated custom controls, tweak performances, make beautiful UI and I'm sure we have our place on this new world and Windows 10 gives us new tools, new platforms, new way to create some new awesome applications.

So let just say welcome to our new friends and enjoy windows 10.
Read his full post here.
Do our readers think Rudy is right regarding the limited impact of Microsoft's new porting tools? Let us know below.