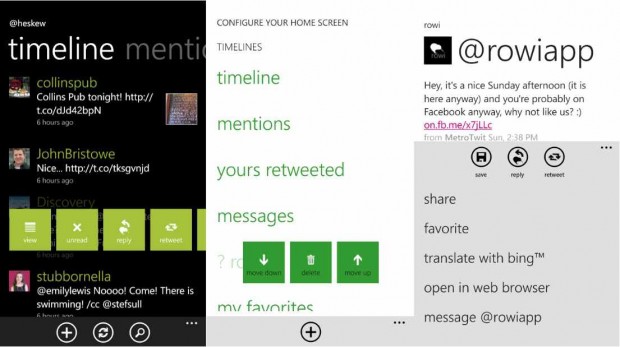 Rowi, one of the best Twitter clients out there in Windows Phone Marketplace got updated to v2.0 last month with huge set of features. The developers have now added some neat features to the app in v2.1 and the free version of it is already live in marketplace.
What's new in this version?
-Bug fixes
-Support for multiple accounts
-Aviary image editor for new tweet photos and profile photo editing
-TweetMarker support
Support for multiple accounts will be very useful for power users while Aviary Image editor may help us to edit/correct our images before posting it to Twitter. Download the updated free version here from the marketplace. The paid version of the same update is in the process of getting published in marketplace and you can expect it soon.