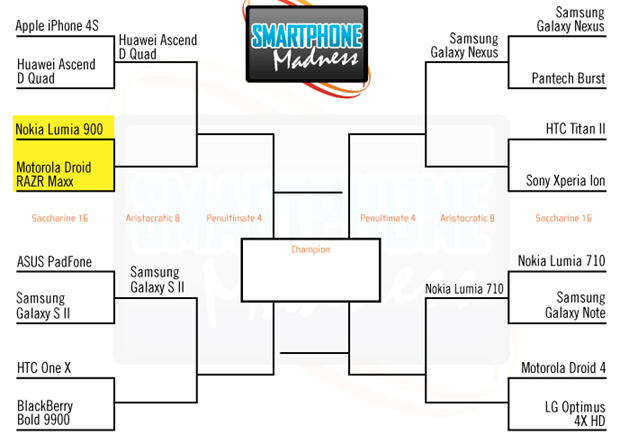 After the Nokia Lumia 710 demolished the   Samsung Galaxy Note with 87% of the vote 2 days ago, today we have the second Windows Phone 7 handset in Laptop Magazine's March Madness smartphone play-off.
In today's contest we have the Nokia Lumia 900, yet to be released anywhere vs the some disposable Android phone.
Show your love for Windows Phone  by voting for the Nokia Lumia 900 here, and lets make the final result an all Windows Phone affair.
Thanks Fahd for the tip.