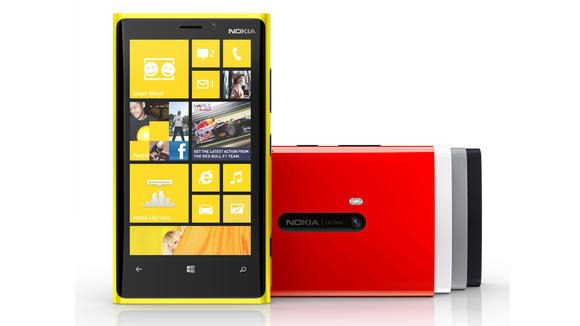 Rogers Canada has detailed about their upcoming Windows Phone 8 launch lineup and exclusive apps coming to Windows Phone 8 devices. Here is the list of Windows Phone 8 devices that will be offered on Rogers LTE network,
Nokia Lumia 920: Offered exclusively from Rogers in black, the Nokia Lumia 920 Windows Phone 8 captures the best pictures and video ever seen on a smartphone. The Nokia Lumia 920 makes it possible to take clear, bright, professional-looking pictures and video indoors and at night.
Samsung ATIV Smart PC and ATIV S Smartphone: Samsung is releasing a line of Windows 8 OS devices including a tablet – the ATIV Smart PC (available exclusively to Rogers customers) and the ATIV S smartphone.  The ATIV Smart PC was designed with a classy, sleek finish, and you'll get the same Windows 8 experience you're used to on your PC with the portability of a tablet. The S™ smartphone is a high performance device with a range of content sharing and productivity options.
Windows Phone 8X by HTC: Available from Rogers in a Blue 16G and exclusively in a Black 8G, the Windows Phone 8X by HTC offers Beats Audio™ technology provides authentic, studio-quality sound whether you're listening to music, playing a game or watching a video.
Also, Rogers will be offering the following exclusive apps for Windows Phone 8 devices.
Rogers Anyplace TV Live for Windows Phone 8 and Rogers Anyplace TV (on demand) for Windows 8 Tablets: With the Rogers Anyplace TV Live app for Windows Phone 8, you get live games like Barclays Premier League soccer, Blue Jays baseball, Raptors basketball, hockey and tennis, and real-time news like CityNews. Rogers Anyplace TV Live is a mobile app with a $5 per month/5 hour subscription. Currently there is a special promo waiving overage charges until April 30, 2013. With the Rogers Anyplace TV (on demand) app for Windows 8 tablets, you get on demand channels, including Citytv, CBC, W Network, TMN, Treehouse, Teletoon, Family Channel, free movies and  trailers, and more. Rogers Anyplace TV is also currently available on Xbox to Rogers customers.
Rogers One Number for Windows Phone 8 and Windows 8 Tablet: With the Rogers One Number app on your Windows 8 tablet, you can use your existing wireless phone number to talk, text and send picture messages and video chat with other Rogers One Number users, all from your tablet. Sync your contacts with the Rogers One Number app on your Windows Phone 8 to seamlessly synchronize all of your contacts no matter where you
Rogers also revealed that they will have a Rogers My Account apps on Windows 8 tablets which will allow you to manage your wireless account directly through an application on Windows 8 devices.