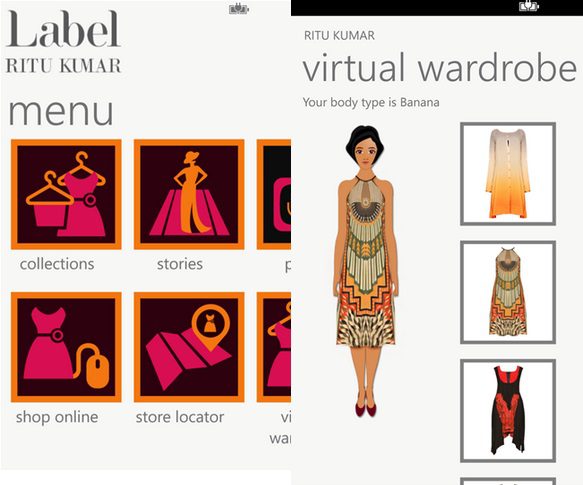 Ritu Kumar is one of India's foremost fashion designer, and the first woman to introduce the 'boutique' culture in India under the brand name 'Ritu'. Ritu Kumar brand has now officially released their app for Windows Phone devices which allows you to browse through latest collection,  shop online, locate nearest stores, etc,.
Ritu Kumar is the largest & most respected designer-wear brand in India today. Since 1969, it has developed a unique style of its own, reflecting the ancient traditions of Indian craftsmanship in a contemporary vocabulary.

Mrs. Kumar's understanding of ancient designs and the innovative use of traditional crafts has created a new classicism. Today the company is renowned for its distinctive use of colors, quality of fabrics, intricate embroideries and a gloriously rich Indian aesthetic. Since the company was built on patronage of craftspeople, it has made a significant impact in creating employment in underdeveloped areas.

Over the years it has patronized several organizations working in these areas and helped in developing skills and taking them to the market.
Download it here from Windows Phone Store for free.