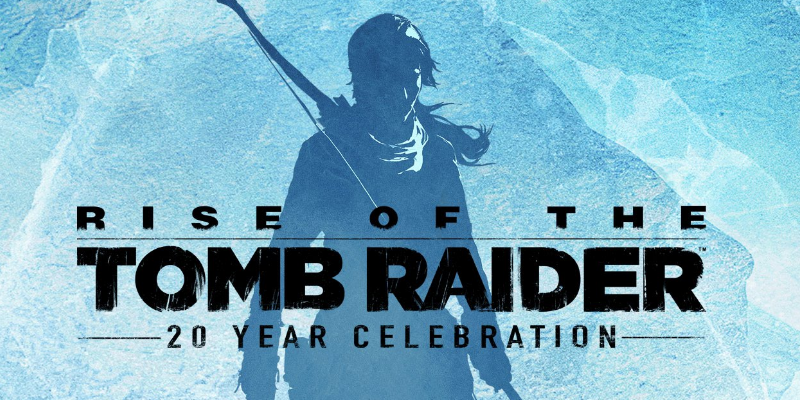 Tomb Raider's got a long history. Spanning twenty years and eleven main games in the series, plus a variety of films, there's a lot to celebrate. Square Enix seems to agree, and while there isn't any cake or ice cream, there is some brand new content for Rise of the Tomb Raider.
The 20 Year Celebration DLC for the game adds some pretty good new content. There's a new story mode called Blood Ties, where Lara's ownership of Croft Manor is challenged by her uncle. According to Square Enix, this mode's about an hour long, but that isn't all it adds. There's also "Lara's Nightmare", which is a zombie horde mode, a brand new difficulty mode called Extreme Survivor, and new skins. There's five different skins, and some clothes that take inspiration from Tomb Raider III.
While the main focus is on the new content, there's also a new collection in the Microsoft Store where you can get the base game and all of its extras. While it's normally $69.99, there's a month long sale going on right now where you can get it for $48.99. That's $21 off the price, meaning that you might want to get it cheaper while you can.
You can find the full Rise Of The Tomb Raider: 20 Year Celebration collection in the Store here. If you'd like to buy just the new content on its own, you can find it here.
Are you excited to play the new 20 Year Celebration content for Rise of the Tomb Raider? Let us know in the comments below!