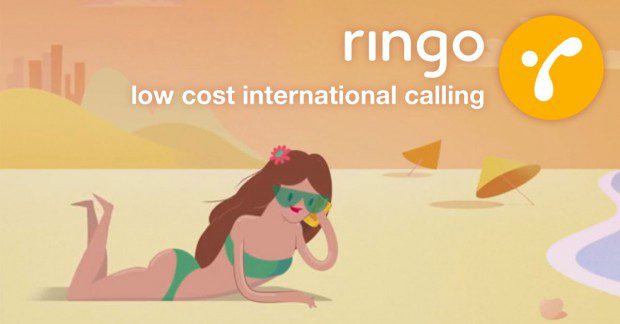 I have some family and friends around the world. Unfortunately, they are the talkative ones… So my phone company loves me – I get a letter from them thanking me for spending so much on international calls: the phone bill.
How to solve this?
Ringo comes to the rescue – a great calling app that lets you make low cost international calls to any mobile or landline by converting them into local calls, no internet required.
With commitment free pay-as-you-go plan, it has lowest international calling rates out there! Say bye to huge phone bills and download Ringo for FREE today!
Extra bonus: In partnership with myAppFree as "App of the Day" if you download Ringo your first call is free (you get $1 credit bonus)!
What are you waiting for? Download Ringo.