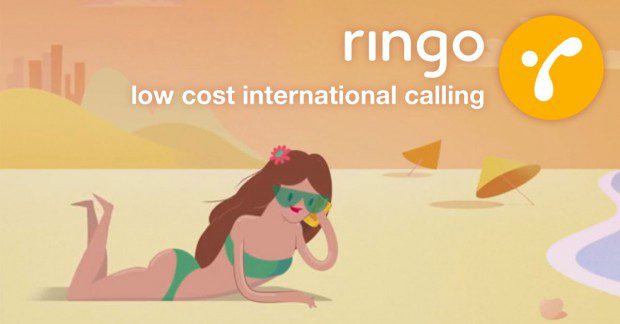 If you are in India and using Ringo then don't be surprised if the app doesn't work. Some of the Indian local carriers went on to block the domestic call feature which was launched in India last week. Ringo, on Monday confirmed that some of the carriers are not happy with the service and hence they the blocking it. Ringo was charging 19 paise/minute while the telecom leader Airtel charges around 1.40 per minute without tariff which comes down to around 40 paise/minute with tariff pack. This gives a clear justification for the step taken by Indian carriers.
Ringo released an official statement regarding this problem:
The service is a fully legal, compliant service, and follows all aspects of the DoT and TRAI regulations. Please find an analysis of the same below. However in spite of being fully compliant with the law, the service allegedly seems to have been blocked as of half an hour ago (30th November) without any notice to our service providers. This is the information we have just received from our service provider.

We will continue to persevere in providing innovative voice solutions, and intend to take relevant remedial action, but do not have an ETA on the same. As it stands, until we manage to get an intervention from relevant regulatory authorities to unblock our service, none of our domestic calls are going through.
Do note that this only affects the STD calls and hence International calls will work normally. The company also promised to refund all the money to the affected users if they are unable to resume the services in next 2-3 days.
This isn't the first time that Indian carriers have created some problems for other companies. Earlier this year, Airtel hiked up the tariffs and also said to charge extra money for those using VoIP. Later this was taken down after an outrage and demand for net neutrality.
Considering this situation, Ringo is not relying on internet to make calls so it will be interesting to see what Indian carriers will give a reason for this block. We can just hope for the best here.
For now, share your thoughts in the comments below.