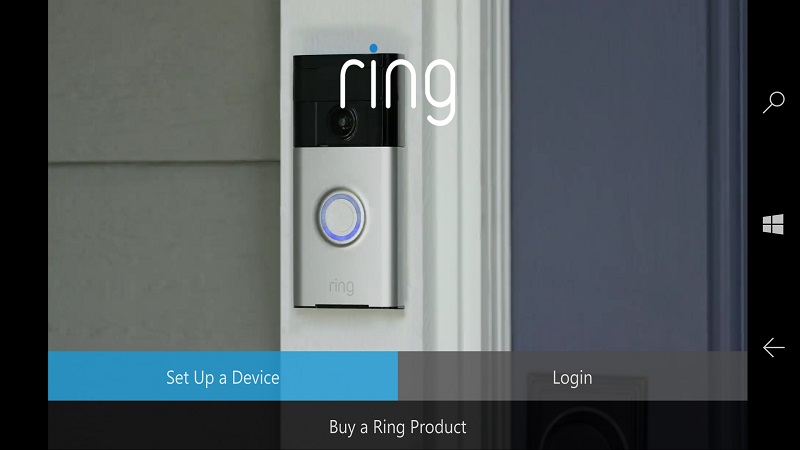 One of the reasons I chose a Ring Video Doorbell for my home was its good support for Windows and Windows Phone.
From the 10th April 2018 however, for Windows 10 Mobile at least, this will be a moot point, as the app will no longer be working.
Ring, who was recently purchased by Amazon, has sent out an email to its customers saying:
We're reaching out to let you know that the Ring App will no longer work on Windows 10 mobile devices after April 10, 2018. However, you can still monitor your home and review Ring videos with any desktop computers, laptops and tablets equipped with Windows 10 Fall Creators Update (Version 1709) or newer.

If you purchase a new Ring device in the near future, it will need to be setup on an Android or iOS mobile device.
While some may blame Amazon for the move, in this case it is clearly Microsoft's fault. Given that the UWP app needs Windows 10 Fall Creators Update, which never came to Windows 10 Mobile, this is clearly one of the victims of the API chasm opening up between Windows Mobile and Windows 10.
Unfortunately, it is clear that the few remaining Windows 10 Mobile users care more about the increasingly unsupported OS than Microsoft, and we hope those users have at least started moving to another mobile operating system, as their phones lose more functionality with each passing week.
Via Reddit, WindowsLatest