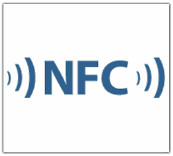 Rhomobile, provider of tools for enterprise smartphone applications, today announced the release of Rhodes 3.0, a native smartphone app framework.
Rhodes now includes support for near field communications (NFC) chips as well as Windows Phone 7 and Windows CE support. Additionally, Rhodes 3.0 now includes RhoStudio, its own Integrated Development Environment (IDE) which provides integrated app generation, editing building, device emulation and debugging.
Rhodes is now the first framework to provide support for Windows Phone 7 development. It provides a modern HTML5-based approach to creating native device-optimized WP7 apps, while still allowing instant portability to other phones. It is a great alternative to using Silverlight and XAML for WP7.
As the first framework that provides support for rapidly emerging near field communications (NFC) chips in smartphones, with Rhodes 3.0, developers can learn one API to develop and create apps that fully takes advantage of NFC's capabilities across all smartphones. NFC chips will be included in array of upcoming mobile devices such as, Google's Nexus S 4G, RIM's Bold 9900 and 9930, and Nokia's upcoming W7 Windows Phone 7 device.
Finally as part of the 3.0 release, Rhodes now includes RhoStudio, an Eclipse-based Integrated Development Environment (IDE) which provides app generation, editing, build and an integrated debugger and device emulator. Now developers can generate Rhodes applications, edit the Ruby and HTML code for the controllers and views, and build for any smartphone operating system.
Rhodes now also provides a unique and industry-first integrated device emulators, which don't require installation of any smartphone SDK. The RhoStudio integrated debugger is something none of the imitator frameworks or even underlying smartphone SDK (e.g. iOS, Android) have, the company claimed. It lets you change code on the fly and see the effects immediately in the running app.
"The RhoStudio IDE is on par with what corporate customers have come to expect when developing enterprise applications. With its integrated debugging and no SDK install required run-time emulator, RhoStudio will make turnaround time for developing mobile apps much faster," said Stephen Pillow, development director, Pariveda Solutions.
"RhoStudio will help us get traditional enterprise IT engaged around the modern smartphone that had previously been intimidated by the difficulties and delays associated with mobile programming," he continued.
Rhodes opensource Ruby-based framework enables developers to rapidly build native apps for all major smartphone operating systems (iPhone, Windows Mobile, RIM, Symbian and Android). These are true native device applications which work with synchronised local data and take advantage of device capabilities such as GPS, PIM contacts and calendar, camera, native mapping, push, barcode, signature capture, and Bluetooth.