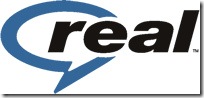 The Rhapsody streaming music application recently debuted on the iPhone, where it has apparently been a great success.  Spurred on by this Real has revealed their ambition to bring the application, which needs a $15/month subscription to function, to their other paying customers also.
The application is set to arrive on other mobile platforms, including Windows Mobile "eventually" which is good news to this paying Rhapsody to Go subscriber who have always felt under-appreciated.
You know what Real, if your Rhapsody client gets to Windows Mobile before Microsoft's Zune software, I may not drop you like a hot potato after all…
Read the whole TechFlash article here.