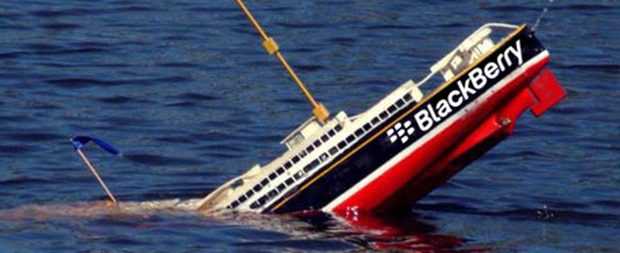 Blackberry has released their Q4 2012 numbers, and as expected show that they company is still far from a turn around.
The sales numbers for the 3 months ending 2nd March 2012 includes 4 weeks of UK sales BB Z10 sales and 3 week of Canadian BB z10  sales, and includes the Christmas period.
During the period Blackberry shipped only 1 million of their new Blackberry Z10 smartphones, and managed to sell between 66 and 75% of these, according to their earnings call, which of course makes a lie of their claims of being sold out.
The company also sold only 5 million of their Blackberry 7 handsets – the low-cost phones which have been keeping the company afloat over the last 2 years in the enterprise and emerging markets.
Blackberry has also continued its slide in subscriber numbers, as their Europe, Middle East and African markets continue to shrink.
Their subscriber base slipped from 79 to 76 million subscribers, including BB z10 owners, suggesting 9 million old Blackberry users hung up their last call using the legacy smartphone OS.
Blackberry announced Mike Lazaridis, co-founded of RIM, would step down as vice chairman and director.
In their investors call Blackberry said they expect to release a mid-range Blackberry 10 handset only in 6 months, suggesting their subscriber numbers will continue to see rapid erosion, as their low-cost market switch to cheap Android and Windows Phone handsets in droves, while Blackberry's new generation of handsets price themselves out of the market.
With Blackberry's Q4 2012 including 2 months of Calendar Q1 2013, and 1 month of CY Q4 2012, and still producing only mediocre numbers which are close to 50% down from 11.1 million YoY, it seems clear than in Calendar Year Q1 2013 Windows Phone will almost certainly have outshipped Blackberry, especially with the launch of several new low-cost handsets in the period, leaving Windows Phone to solidly establishing itself as the 3rd platform.
Via Yahoo.com