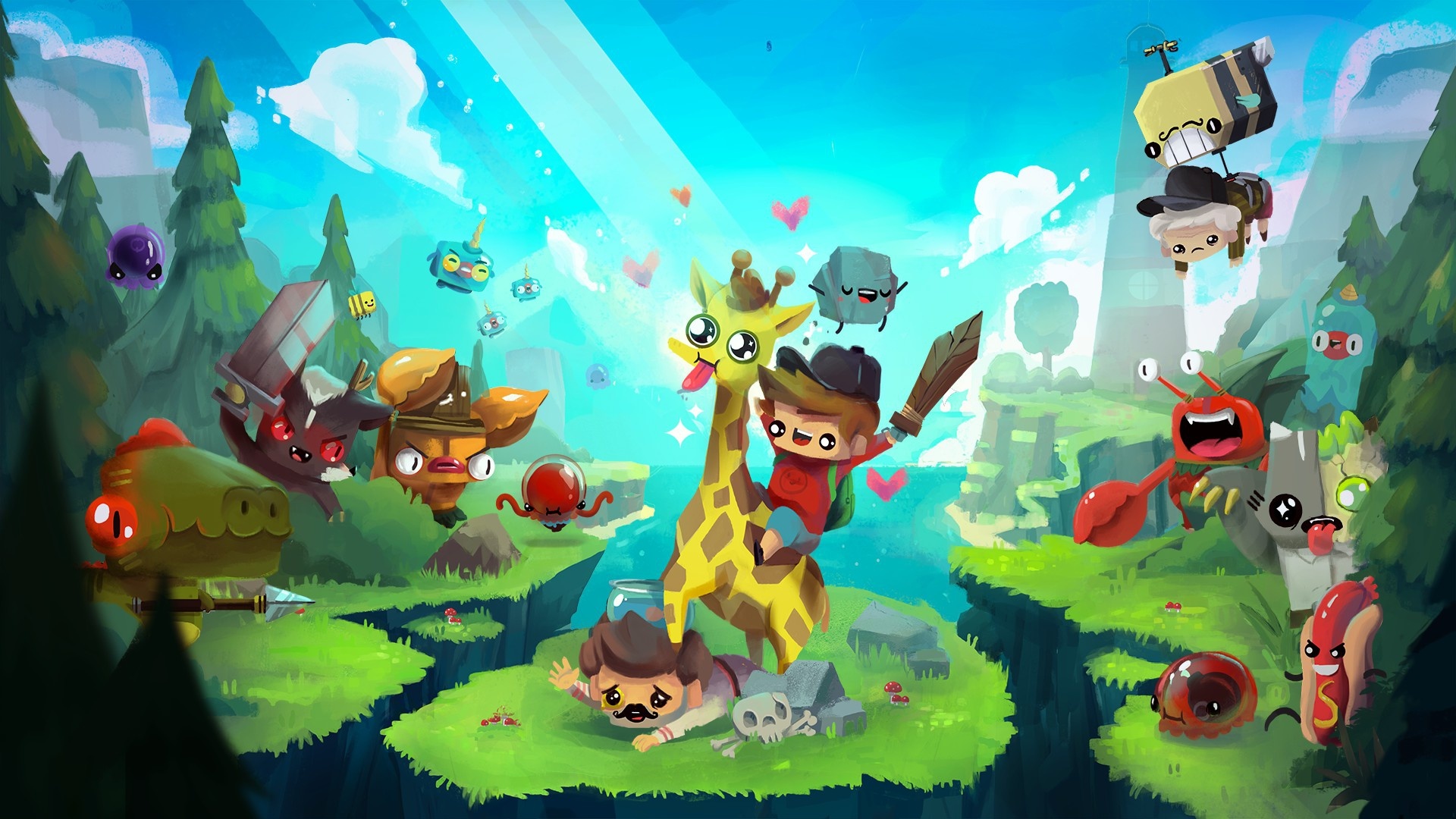 New games release on Xbox One every week and it can be difficult keeping track of them all, especially during the spring when so many blockbuster titles are taking up people's attention with their expansive marketing campaigns. Some of the games reviewed this week you may not have even heard of. This time, we are taking a look at The Adventure Pals, Dangun Feveron, and Minit.
---
The Adventure Pals is an action platformer which has complex combat and movement controls. The game is absolutely hilarious because you have to rescue your father who's about to be turned into a giant angry hotdog. Yes, you read that right. The combat focuses on light and heavy attacks. The best part is that you can even launch enemies into the air and continue attacking them.
Surprisingly, the game features a semi open-world environment where you can roam around the map and enter different levels to accomplish objectives. There are lots of items to collect, progression to unlock, and side quests to complete. Without a doubt The Adventure Pals is one of the best platformers ever made and is vastly different than the mediocre ones that come out every year. If you love adventure games with complex combat and lots of puzzles, then this is the one for you. I would even go as far as to say that every Xbox One owner should buy this game because it's that good.
9/10
Xbox One
---
Dangun Feveron is a classic shoot 'em up game which puts you in control of a ship that has to blast hordes of flying aliens. The title came out in Japan in 1998 and it's finally available on Xbox One decades later. Unfortunately, it costs $34.99 on Xbox One and that approaches the price of modern "AAA" titles.
The visuals don't hold up because they're pixelated and whenever the action gets a little hectic it's hard to see anything. It's quite confusing as to why this title costs this much given the fact that shooters like Sky Force Anniversary and Sky Force Reloaded are roughly $10. Despite the fact that Dangun Feveron is one of the best shooters and regarded as a cult classic due to its "disco dancing" weapons, the price is just too high. This will only appeal to gamers who were obsessed with the original all those years ago and can't find anything else to spend $34.99 on. It doesn't matter how good it is, spending that much isn't practical and unfair.
7/10
Xbox One
---
Minit is a small black-and-white Zelda-like game which requires you to complete it in a minute. As you probably guessed, that's impossible because you have to play in one-minute chunks to find new items, unlock new quests, and explore new areas. Eventually, after hours and hours of action, you'll reach a point where you can finish the game in the allotted minute because you know exactly where you have to go and exactly who you have to fight.
Minit's time restriction allows you to take risks that you normally wouldn't have. It's a new way to experience adventure games and we wish that it featured a little more complex combat and visuals. While the black-and-white look is meant to pay homage to consoles of yesteryear, it won't appeal to a lot of younger gamers. It's a shame that this is the case because the title is absolutely fantastic, filled with quirky characters and infinite secrets. If you're reading this, give it a go because it's simply amazing. It's a shame that many people will dismiss it at first glance due to its aesthetic.
9/10
Xbox One
---
Out of all of these games, we would recommend The Adventure Pals the most. It's a lot of fun and gives you that nostalgic feeling of playing old-school platformers. All of the titles this week provide their own unique experiences, so give them a shot if you're interested. It just depends on what you like.