New games release on Xbox One every week and it can be difficult keeping track of them all, especially during the fall when so many blockbuster AAA titles are taking up people's attention with their heavy-hitting marketing campaigns. Some of the games reviewed this week you may not have even heard of. This time, we are taking a look at Super Lucky's Tale, Little Nightmares: The Hideaway DLC, and Spintires: MudRunner.
Super Lucky's Tale caught quite a lot of people's attention when it was announced at Microsoft's E3 conference this year. It's not every day you see a cartoony platformer akin to Mario revealed as an Xbox One console exclusive. While Super Lucky's Tale didn't exactly live up to its hype, it remains a charming child-friendly platformer that the brand desperately needed. Traveling around its 3D levels is fun if a little awkward. The camera doesn't move smoothly and instead almost pivots if you attempt to move it right or left, with a brief pause at the center. This combined with areas where it is hard to gage the depth of objects makes some platforming sections unnecessarily harder than they should be. Still, its levels provide unique and whimsical areas for you to platform your way to victory and even find some secrets along the way. If you want the best experience possible you'll definitely want to play it on an Xbox One X as it only runs at 1080p 30 FPS on a standard Xbox One as opposed to 4K 60 FPS on an Xbox One X.
7.5/10
Xbox One
---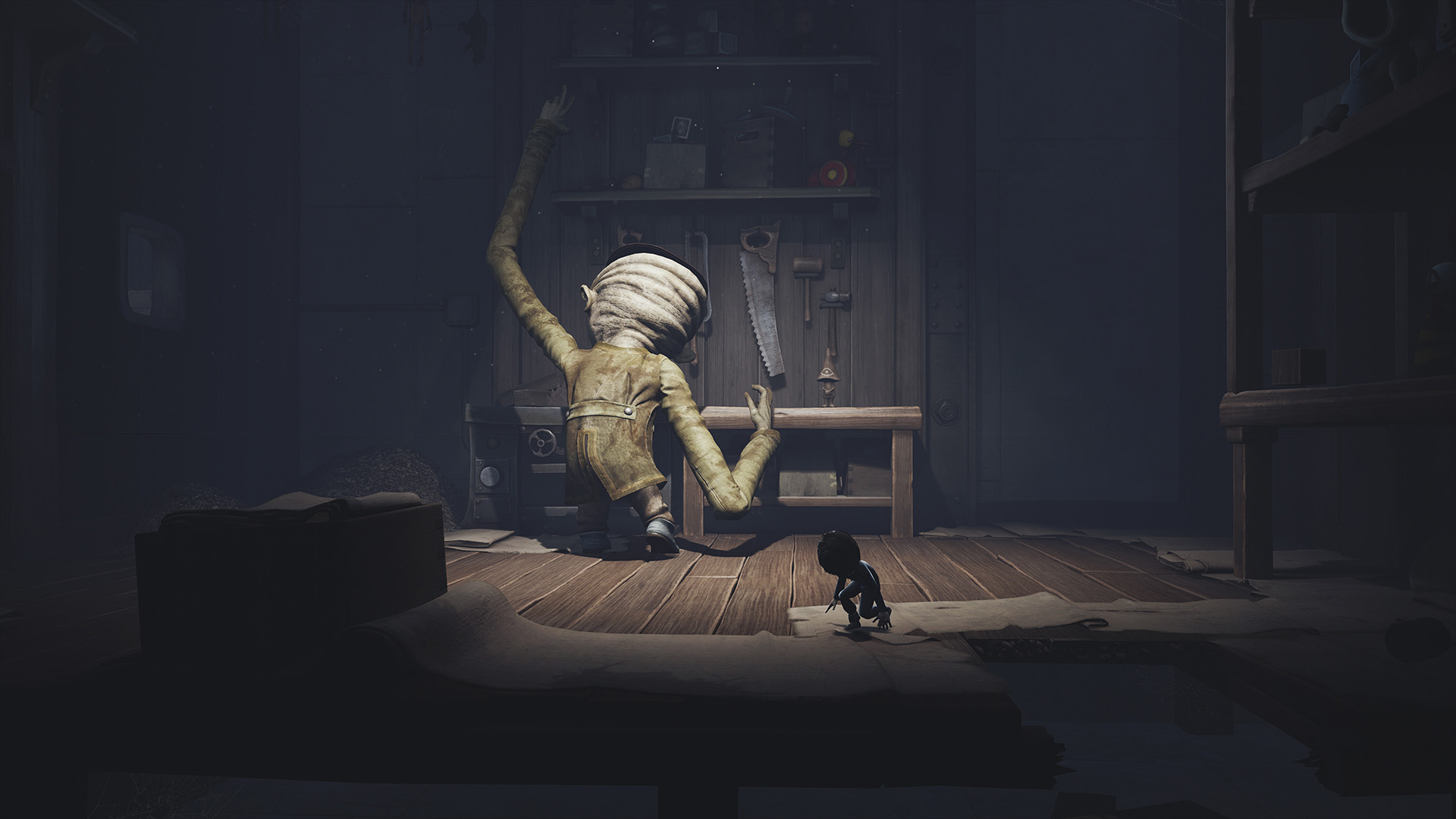 Tarsier Studios channeled the tiniest bit of Playdead when they created Little Nightmares, a dark puzzle-platformer that at times reminded me of Inside. Its unsettling and disturbing atmosphere carries over into its newest DLC, The Hideaway. Any time I went to play the game, I was greeted with a long loading screen that's thankfully not indicative of the rest of the game's performance. The Hideaway features a lot of puzzle solving with the help of friendly Nomes that follow you around. With the Nomes you'll be able to move heavier objects and throw them onto ledges or door handles to progress to another area. Most of these puzzles in the beginning are fairly simple, but they get more complex and require you to think for a few moments and explore the environment. While the puzzle mechanics are a focus of this DLC, there are still horrifying creatures that you'll encounter, and the first one was genuinely frightening as I did not expect it to reveal itself from the shadows. The Hideaway builds upon the game's foundation to give players another nightmarish adventure.
7.5/10
Xbox One
---
Spintires: MudRunner attempts to bring the thrill of driving all-terrain vehicles through harsh landscapes directly to the comfort of your living room. Unfortunately, that 'thrill' is a lot less appealing once you actually play the game. It just isn't fun. The vehicles are slow and laborious as they drive through thick pools of mud and up steep hills, even with the help of a winch and all-wheel drive. As a simulation game I imagine it's fairly representative of what off-road trucking is like, but it just doesn't work as a video game. I commend the developer for going for authenticity, but authenticity in this case just creates a tedious experience. A niche audience will possibly find some enjoyment if they can make it past the awkward camera angles, but there are far better games I'd recommend before MudRunner.
5.5/10
Xbox One
---
Both Super Lucky's Tale and Little Nightmares: The Hideaway stood out this time as good games that you should have some fun playing depending on what genres you like. Spintires: MudRunner is more niche and you may find it difficult to enjoy with its slow gameplay. If any of these look like something you'd want to try, be sure to pick them up and give them a shot.