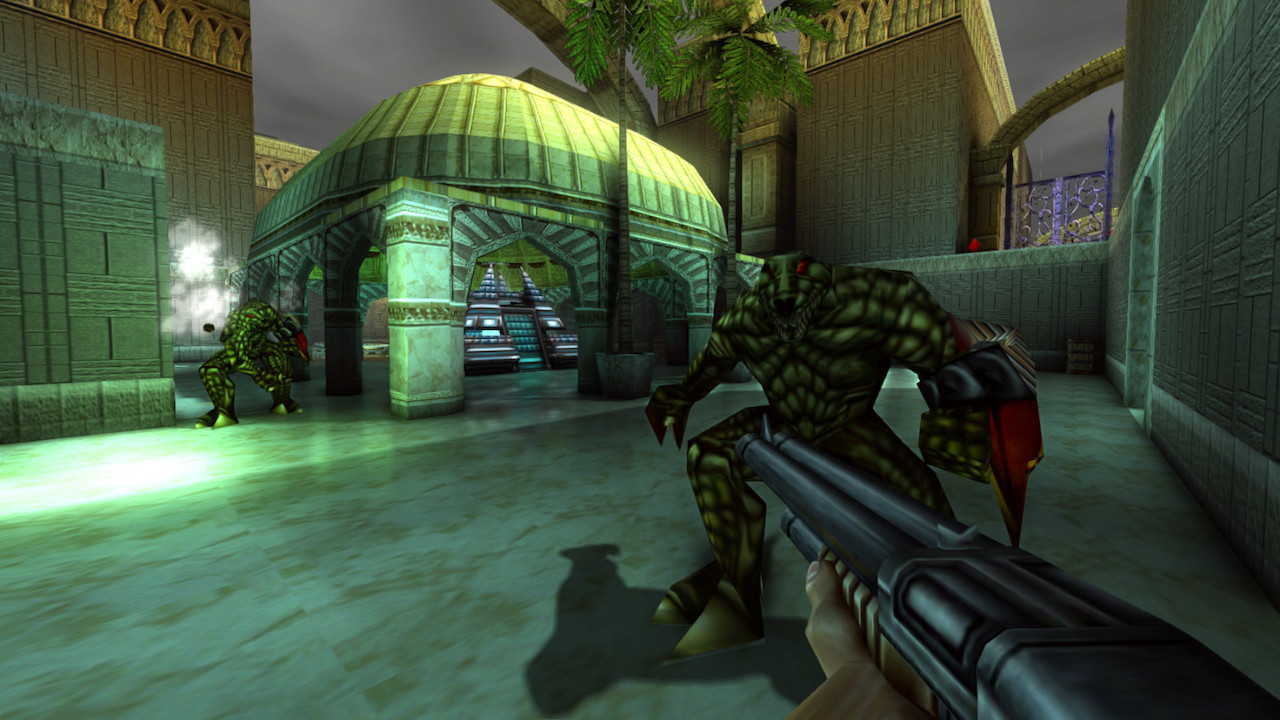 New games release on Xbox One every week and it can be difficult keeping track of them all, especially during the spring when so many blockbuster titles are taking up people's attention with their expansive marketing campaigns. Some of the games reviewed this week you may not have even heard of. This time, we are taking a look at Regalia: Of Men and Monarchs, Toki Tori 2+, and Turok 2: Seeds of Evil.
---
Regalia: Of Men and Monarchs is a tactical role-playing game about the restoration of a fallen kingdom to its former glory. Players embark on an adventure that will remind you of your best Japanese gaming experiences. You have to assemble a party of valiant individuals, manage your realms, forge alliances, and vanquish your foes in challenging turn-based combat. After your father's passing, you inherit a wondrous land far, far away…unfortunately, there's a catch. Your realm is drowning in terrible debt. You basically have to repay it by adventuring around.
8/10
Xbox One
---
Toki Tori 2+ may look cute, but it's a challenging puzzle game. Players control a yellow bird who must whistle and stomp to solve increasingly complex puzzles, as you go anywhere, anytime on a lush forest island. The original Toki Tori is one of the best puzzle games out there and this sequel brings even more content. If you like challenging your brain, then this one is for you. It not only requires strategy, but also great timing.
8/10
Windows 10
---
Turok 2: Seeds of Evil is a legendary first-person shooter which now runs at 1080p 60 FPS on Xbox One. Having defeated the Campaigner, the first Turok throws the Chronocepter into a waiting volcano to destroy it. Unfortunately the blast awakens an even deadlier force known as The Primagen. Once again a Turok is tasked with restoring peace to the land and stopping the Primagen from merging Earth with the nether world. A Turok is basically a protector who prevents the destruction of various dimensions. This remaster might not have great textures, but it feels great to play and has even more content. If you want to experience one of game's finest moments, then it's a no-brainer to pick this one up.
9/10
Xbox One
---
Out of all of these games, we would recommend Turok 2: Seeds of Evil the most. It's a lot of fun and gives you that nostalgic feeling of playing old-school shooters. All of the titles this week provide their own unique experiences, so give them a shot if you're interested. It just depends on what you like.