I already told you about my first impressions of the Lumia 720, now I want to look at the hardware.
The 720 is a mid-range device and packs a bunch of good (not the best, though) hardware into a slim, light package.
The screen
A resolution of 480×800 in a 4.3" screen are not really good at first glance, but in combination with the bright IPS panel the screen does quite well:
Everything looks sharp, which is very surprising; the colors are natural and the viewing angles are amazing. Also the screen is pretty bright: Using it in bright conditions, like outside in the sun, is absolutely no problem. It's not as bright as a 920, and ironically also not as bright as a 620, but it's more than enough for using it outside.
What I also liked very much was the contrast: When I first took the 720 in to my hand I thought it was a AMOLED screen. The black is very deep and there's a clear difference between grey and black, which is important for Windows Phone.
The camera
I won't write too much about the camera in this article because I am planning a separate article especially for the camera in which I will compare it to other devices (Lumia 920, Lumia 820, Nokia N8), but what I can tell you for now is that the camera is great! It competes very well to the 920 – it's not 100% comparable but much better than other mid-range devices.
In this one example picture you can notice that details are sharp, the contrast is nice and the focus does a good job.
Stay tuned for more!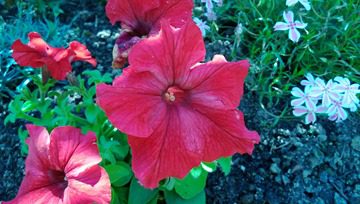 The performance
Just like the Lumia 520 and 620, the 720 has a very good performance. Everything runs smoothly and opens fast. In a direct comparison to a high-end Windows Phone there is a difference visible, but not in normal usage.
However, high-end games are often not playable, which is not good at all. Was the 720 a low-end device this would have been acceptable and understandable, but a mid-range device should be able to play such games in my opinion. When you look at Android devices you'll notice that mid-range devices can play at least most high-end games and even on a iPhone 4 these games still work without any bigger issues.
Special features
Unlike the previously reviewed Lumia 520 the 720 has NFC. That's great and – at least for me – this adds much usability to the device.
Also on board is Supersensitive touch which makes the device usable with gloves on, e.g. when it's cold outside.
Here is the full list of specs the Lumia 720 offers:
9.8 mm thin at 128 grams4.3" IPS display with ClearBlack technology , 480×800 resolution at 217ppi
Bluetooth 3.0
Wi-Fi 802.11 a/b/g/n
NFC
2000MAh battery
Qualcomm Snapdragon S4 dual core processor at 1GhZ per core
512MB of RAM
1/3.4" camera with 6.7 MPX at f1.9
720p video recording at 30 frames per second
All in all the Lumia 720 offers a great bundle of hardware for a mid-range device with only a few negatives. The next part will be about the software. Stay tuned here on WMPU for more.