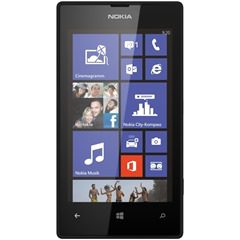 In four parts I wrote about all my impressions of the Lumia 520, Nokia's lowest-end Windows Phone.
I told you about my first impressions, the hardware, the software and the daily usability.
I liked the software and the usability of this very affordable device. It features great apps and services and has many built in features. However, the screen isn't worth being built into a Lumia and the storage management really needs to be improved by Microsoft.
So,  would I recommend the device?
That depends on the price tag. In Germany the device is available for 200€ RRP, which I think is not a good price. In other countries, however, the device is available for close to $100 , which is absolutely fair.
Why would I not recommend it for 200€? Because the Lumia 620, which just feels more complete (I will do a full review some time) costs only slightly more. It has a better screen, with NFC and a compass and an overall better experience and with Here Drive+ Nokia's services feel more finished.
However, for around 100 bucks the device is absolutely recommendable. You have to bear in mind you have to do without a fancy screen, NFC or some other additions, but you still  get a very well performing device with a great usability, nice apps and a functional UI. For the price you won't get anything better.
The Lumia 520 can be bought over Amazon or several providers like Rogers. The RRP is 200€, but the device is already available for 111€ for example at Vodafone Germany.
To be honest: It's difficult to rate this device because unlike other handsets this one has two totally different price points. So I just give two ratings!
Overall rating (200€): 4/10
Overall rating (111€): 8.5/10