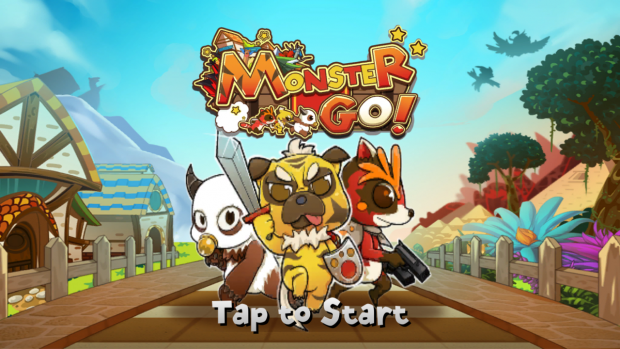 Monster GO! is the latest addition to the Windows Phone Store. Developed by Game Troopers, it is an Endless runner with a twist of RPG. Endless Runners became very popular last year, but they all were almost same. Game Trooper tries to challenge that trend by bringing the action of RPG games into the fun of Endless Runners. Did they manage to give an innovative twist to the Endless Running games? Let's find out.
Gameplay: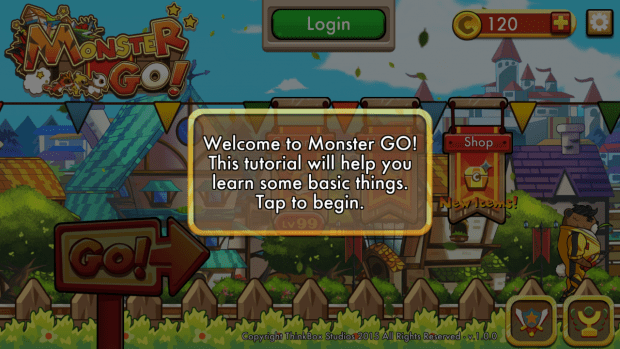 The first thing which someone notices in a game is it's gameplay. Talking about Monster GO!, it has a pretty much the same gameplay which any Endless runner has. The game starts by choosing a type of monster to play with. There are three types of monsters but if you are a new player we recommend you choosing the "Adventurer" or the middle one. The game start normally and you have to collect coins and run the maximum distance to create the record. Sounds a piece of cake? Wait, here comes the twist. You have to battle through different types of enemies and skip the obstacles. This is how Game Troopers managed to make a mix of RPG and Endless Runners. Your monster will need different types of skills and weapons to battle through enemies. That's when the virtual store comes into play. You can spend your coins on different weapons and upgrade your skills to fight your way out of enemies in an efficient way.
Tutorial: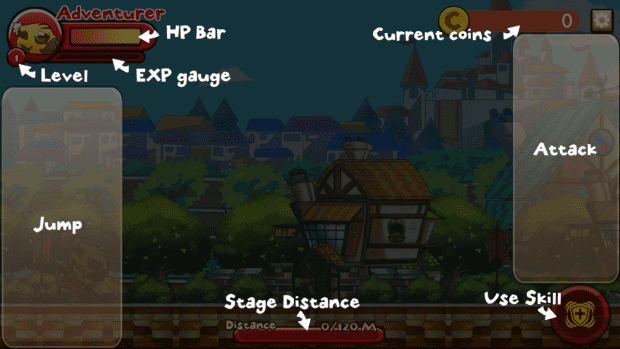 Monster GO! has a very nice and interactive tutorial for beginners. The tutorial guides you through different types of features and the different options available in the game. Game Troopers did a decent job in providing a comprehensive tutorial of everything one will go through in the game. For beginners, we recommend you going through the tutorial and understand the different features of the game.
Sounds and Visual effects: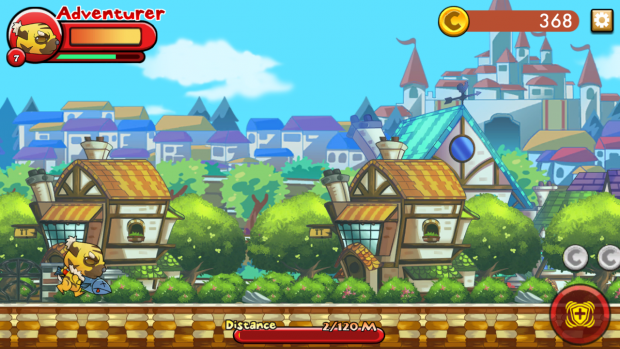 Sound and visuals are another big thing which makes a difference in a game. Monster GO! does a great job in sounds and visuals department. The game has a soft and pleasant background sound which is accompanied by the gameplay sound.
Moving towards the Visuals, Monster GO! might give a classic feeling at the first instance. The visual effects are good if compared to other Endless Runners out in the Store. Still the game may look a bit complicated to some because of the high level of details. Overall, the game has decent visuals and good sound effects.
Xbox Live Integration: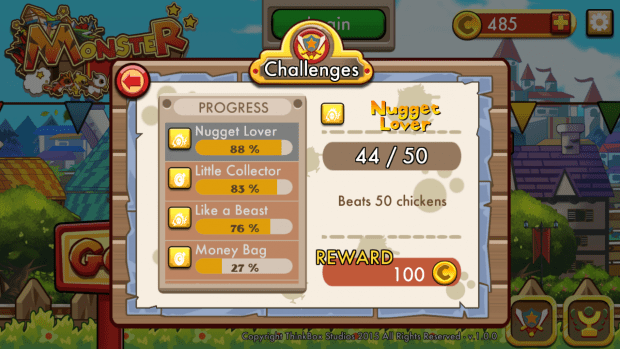 Monster GO! comes with a Xbox Live integration. This means you can earn different types of achievements as you progress through the game. These achievements will reflect on your Xbox Live ID which can be accessed from Games Hub or from Xbox.com.
But this is not the end, Game Troopers managed to add some more challenges which in turn will reward you will the coins.
Free to Play: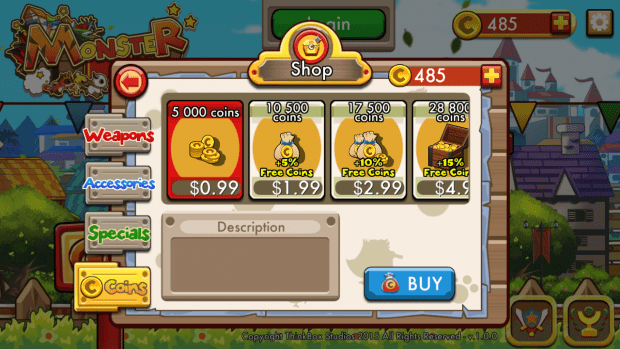 Not all beautiful things require money. Monster GO! is a free to play game. This maybe the best thing for a player but at the same time a curse for the developer. This is where in-app Purchases come into play. You can buy virtual coins by paying real cash to progress faster in the game.
If you are a free player then also don't worry. You can easily progress through the game by collecting coins and spending them in the store.
Final Verdict:
Monster GO! is a endless runner with the nice touch of RPG games. The game performs well and is pretty stable allthough there are some things like the menu style and the visuals which have room for improvements.
The bottom line, if you love Endless Runners then make sure you have Monster Go! on your device. And if you are someone who never tried Endless Runner then we also we recommend you to give a try.
You can download the game from the Windows Phone Store here.
Note: This review was done on Nokia Lumia 830.