Every week numerous games release on Xbox One. While many are substantial experiences like Injustice 2 and Tekken 7, there are a few hidden gems here and there. Many of these smaller games have either caught the public's eye or are just stellar titles which all Xbox One owners should try out. This week we're going to be discussing Mages of Mystralia, Mega Man Legacy Collection 2 and Resident Evil: Revelations. All of these titles are unique in their own way so be sure to dig a little deeper about each one.
---
Mages of Mystralia is a top-down adventure which focuses on magic. The main objective of the game is to fight your way through areas by utilizing a variety of spells. Some work better in certain situations so it's up to you to find out when to use them. The story is quite simple yet quite strong. You play as Zia, a young girl who discovers that she has been born with an innate sense of magic. Unfortunately, magic has been banned, so she goes off to train on her own and gain control over her powers. On her journey, she meets other exiled mages and discovers magical runes. You have to combine these runes in countless combinations to conjure up completely new spells! For those wondering, the story was written by Ed Greenwood, creator of Dungeons & Dragons: Forgotten Realms. While the gameplay initially may be basic, it definitely opens up as you move along. The fact that the game looks like Super Lucky's Tale with it's eye-popping colors doesn't hurt either. Overall, Mages of Mystralia is a good game which runs great on Xbox One unlike some broken experiences we've tested recently. You'll feel a deep sense of satisfaction when you overcome the bosses and complete the confounding puzzles. For those looking for a rather deep experience wrapped in a cute shell, this is the game for you.
7.5/10
Xbox One
---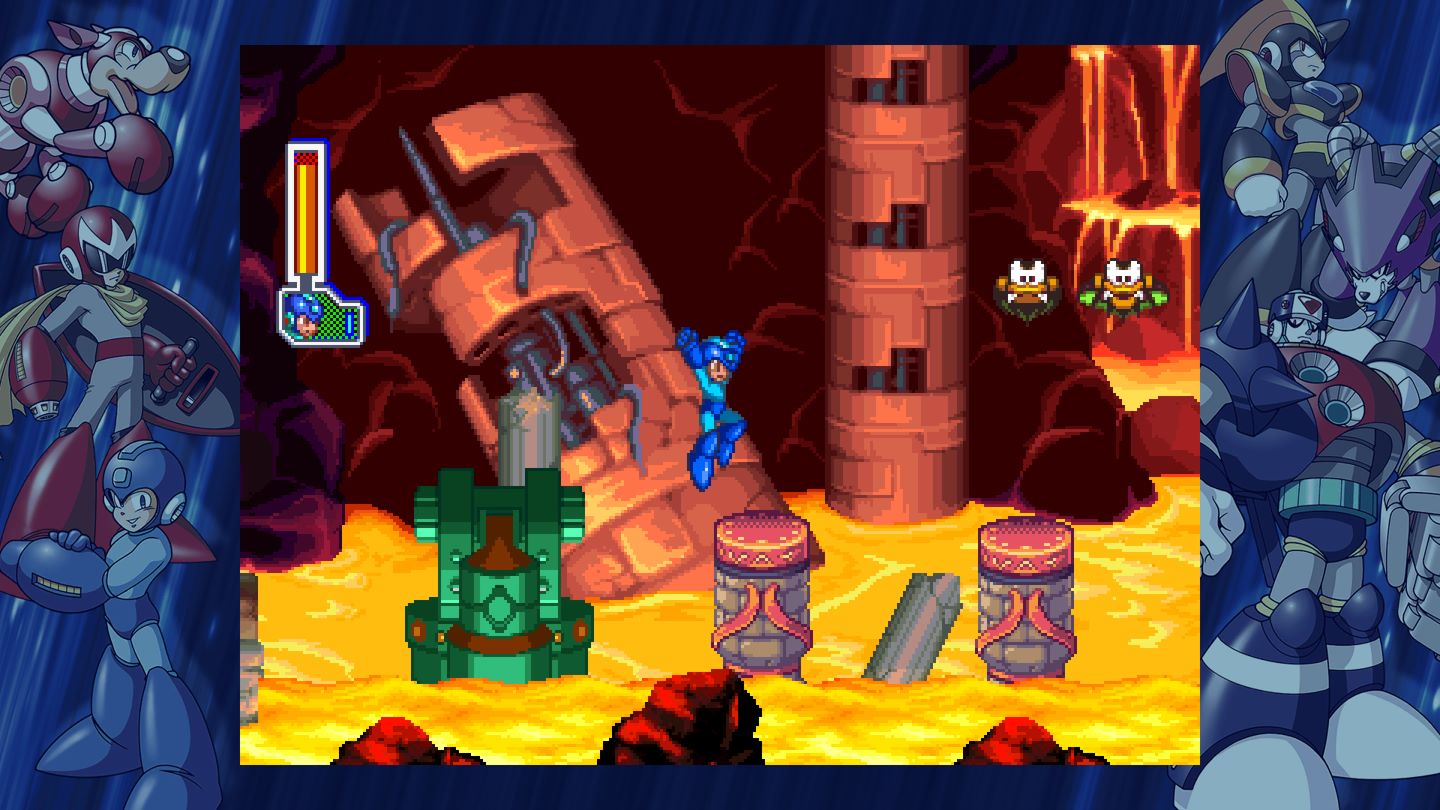 The day you've been waiting for is finally here. Mega Man Legacy Collection 2 is available on Xbox One and it's great! While I would've like the rewind feature found in The Disney Afternoon Collection, it's not a deal-breaker because many of the games aren't notoriously difficult. There's no need to rewind again and again. Mega Man Legacy Collection 2 contains faithful reproductions of Mega Man 7, Mega Man 8, Mega Man 9, and Mega Man 10. According to Capcom, this collection spans the iconic series' evolution and retro revolution. Not only that, the complication has a lot of additional content like time trials and online leaderboards. Even after all these years, the game controls well and shows you that good game design stands the test of time. When the Mega Man games came out they were truly revolutionary, but they don't offer anything new now. While it's a great trip down memory lane and an education for younger gamers, some of the issues still remain. For example, Mega Man 10 is as unbalanced as ever and the enemies and platforming are absolutely insane. Despite that, Mega Man Legacy Collection 2 is still worth your time because titles like Mega Man 7 are as phenomenal as ever. Just to play the more modern-looking ones is worth the price of admission.
7.5/10
Xbox One
---
Resident Evil: Revelations was originally released many years ago for the Nintendo 3DS. Remember, this was before Resident Evil 7 so the franchise was regarded as a cesspool of mediocrity. However, with the release of Resident Evil: Revelations, that somewhat changed and many people got interested in the franchise again. It was hailed as a revolutionary game for a portable platform. Now, it's available on Xbox One and it's better than ever. The controls are better and it just looks fantastic. While you can see its Nintendo 3DS roots, the majority of the game is still a substantial upgrade over the original version. The best part is that this edition includes all of the previous add-ons and brings some new features. Despite playing Resident Evil: Revelations many years ago, I still found that I enjoyed it due to the additional content. The story is set at a time before the Kijuju and Lanshiang bioterror incidents when the Bioterrorism Security Assessment Alliance (BSAA) was still a young organization. Join Jill Valentine aboard a ghost ship in the Mediterranean Sea searching for her old partner, Chris Redfield. Learn the hidden truth behind the destruction of a floating city or play in Raid Mode for a co-op killing spree with friends. The controls are somewhat old-school but they work great. If you're in the market for a proper horror game on Xbox One, then look no further.
8/10
Xbox One
---
If you're going to pick up one of these games, we would recommend Resident Evil: Revelations. It's definitely the most thrilling experience out of the lot. To be honest, you can't go wrong with any of these games. They all appeal to different types of gamers and this selection has a title for everyone.