New games release on Xbox One every week and it can be difficult keeping track of them all, especially during the fall when so many blockbuster titles are taking up people's attention with their expansive marketing campaigns. Some of the games reviewed this week you may not have even heard of. This time, we are taking a look at Let Them Come, Rogue Trooper Redux, and Tiny Barbarian DX.
---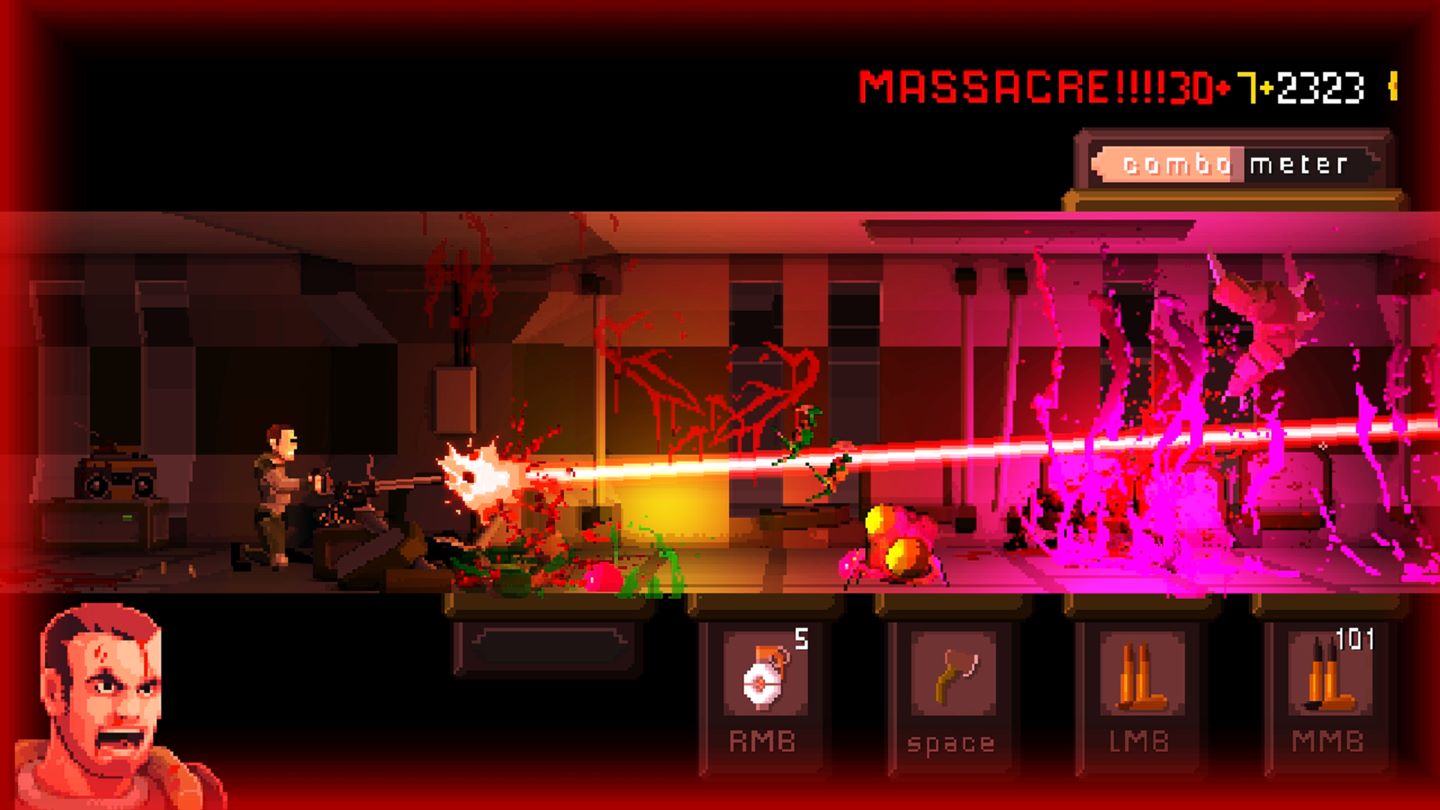 Let Them Come is a rather intense shooter which follows a quirky plot. You play as Rock Gunar, a mercenary who basically goes around killing aliens. You're on a ship and have to wipe the alien menace out. Let Them Come doesn't reinvent the genre, but it does offer solid gameplay which will keep you entertained for a few hours. The best part is that the game has a lot of ways you can customize your loadout, find unique ammunition, and equip various weapon upgrades. The wave-based gameplay may become repetitive after a while but the addictive gameplay which relies on becoming stronger the longer you play will keep you coming back for more. Let Them Come is a hard game but it's not unfair. Just be sure you have the patience to see it through because it does require practice to get right.
7/10
Xbox One
---
Rogue Trooper Redux originally came out many years ago and was heralded as a great shooter with a great story. You play as a blue solider, a GI, who's been betrayed by a general. It is your mission now to seek out the traitor and eliminate him by using advanced weapons. However, the advanced weapons are enhanced by biochips of your fallen comrades. Confused yet? It's a little out there but it all makes sense in the end. The game looks crisp and there's a definite improvement over its last-generation version. However, all is not well. Rogue Trooper Redux only runs at 30 FPS on Xbox One and it shows. Shooting isn't as precise as you would like and the movement is a little clunky. Rebellion have given us great games like the Sniper Elite series so it's a little confusing why this game has slightly challenging controls. However, it's not the end of the world and you get used to them fast. If you're looking for a great old-school shooter or loved the original, be sure to check out Rogue Trooper Redux. We would also recommend it to new players because the story is so quirky that you'll be intrigued till the very end.
7/10
Xbox One and Nintendo Switch
---
Tiny Barbarian DX is an amazing hack-and-slash experience because it has so much variety. Even though we've seen similar titles in the genre, the game has this undeniable appeal which is hard to pinpoint. It feels like a fast-paced version of Prince of Persia. The story is quite simple really because it's broken down by a couple of chapters. You're initially captured by terrifying beasts and are left to die on a tree. However, you—the tiny barbarian—manage to escape and across a desert and a desert-based city to take down The Serpent Lord. Other adventures unlock after you've completed that area. Tiny Barbarian DX is a hard game but it's not an unfair game. The checkpoint system is lenient and with a bit of practice you can become an expert at striking down vultures and destroying foes. Once in a while you also find animals you can ride which make the journey quicker and that much more special. Tiny Barbarian DX is one of the most charming games we've ever played and you'll love it. Be sure to check it out on Steam because it's just a lot of fun. Even though the visuals are pixelated, you won't be able to put it down because you'll fall in love with the world.
9/10
Xbox One
---
Though I enjoyed Rogue Trooper Redux, it won't be for everyone due to its dated feel. All of the games this week provide their own unique experiences, so give them a shot if you're interested. It just depends what you like.