New games release on Xbox One every week and it can be difficult keeping track of them all, especially during the fall when so many blockbuster titles are taking up people's attention with their expansive marketing campaigns. Some of the games reviewed this week you may not have even heard of. This time, we are taking a look at Jeopardy!, Mantis Burn Racing, and Wheel of Fortune.
---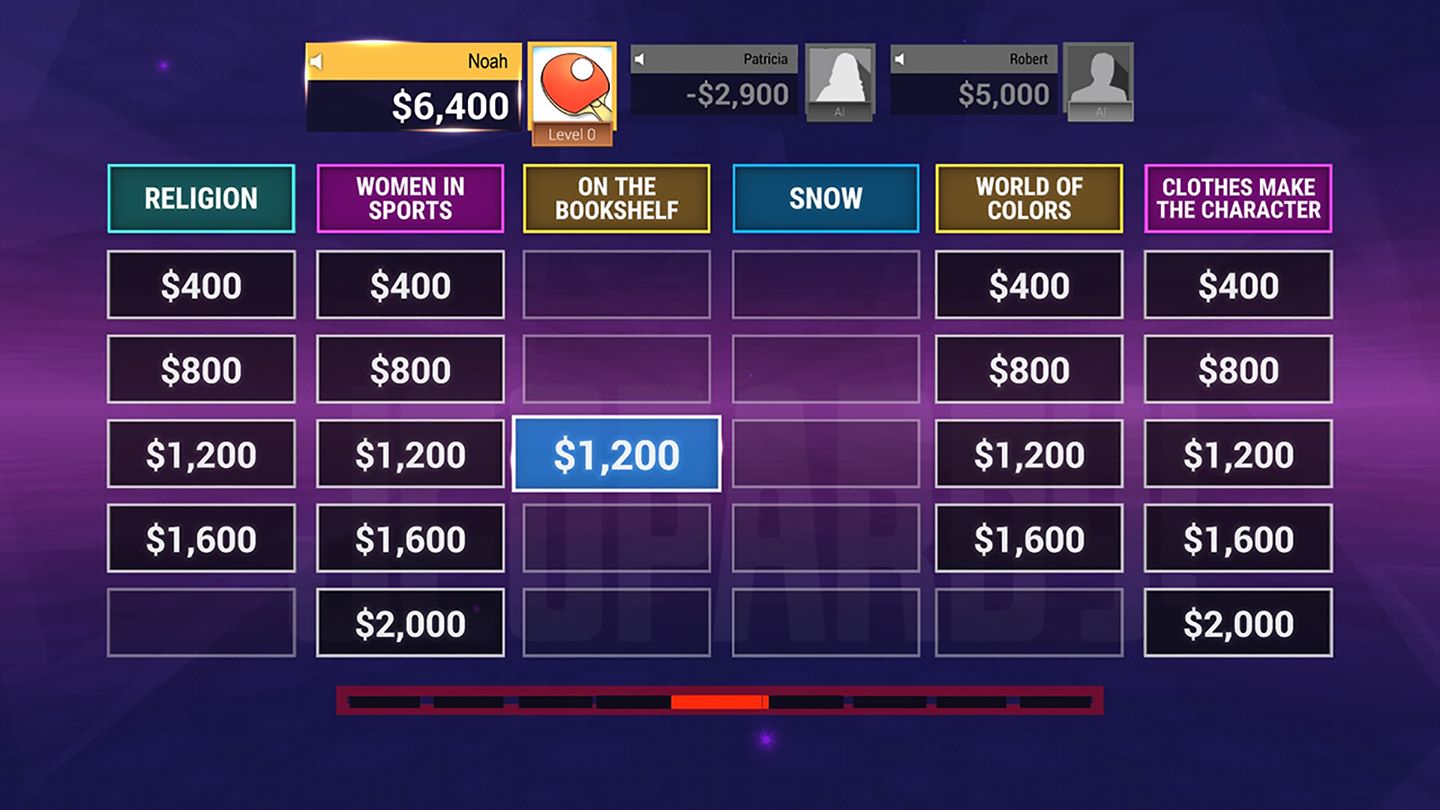 Many gamers have been asking for Jeopardy! on the Xbox One for a while now and it's finally here. America's favorite quiz show makes its long-awaited return in 1080p. The visuals are crisp and it looks better than ever. Just like the actual show, you have to master your lightning-quick reflexes with new streamlined controls to solve over 2,000 clues. Jeopardy! constantly putting your general knowledge to the test with questions you probably haven't seen before. Apart from that, you can compete with friends, family, or players online to see if you have what it takes to make it all the way to Final Jeopardy! The game is an exact copy of the popular show and if you love the program, or trivia titles, give this one a go.
7/10
Xbox One
---
Mantis Burn Racing has been out on Xbox One for a while now and it recently received Xbox One X upgrades. The game runs at native 4K 60 FPS on the console and it looks glorious. According to the developers, in Mantis Burn Racing fast-paced bumper-to-bumper racing meets intuitive, tactile gameplay and stunning visuals in one of the best-looking and most immersive top-down racers around. You get to drive incredible vehicles across highly detailed and visually stunning tracks. The races are high-risk situations where winning is everything. It's very hard to come out on top so you have to avoid making mistakes. This takes a lot of practice. You can prove your skills in the extensive career mode or take on friends with four-player local matches. However, it gets better. Mantis Burn Racing features online modes for up to eight players in competitive settings. The title has a role-playing-like upgrades system so you'll keep on getting faster and more precise as the game goes along. It even runs and looks amazing on a handheld console like the Nintendo Switch. If you love top-town racing games, you have to get this one.
8/10
Xbox One and Nintendo Switch
---
Just like Jeopardy!, Wheel of Fortune is exactly like the show. You spin the wheel in the most-watched program on television. This time around though, the game is in full 1080p and looks great. You solve up to 4,000 unique puzzles as you compete against friends and online players around the world. The goal is to climb the global leaderboards to become the best player around. According to Ubisoft, top players can also win incredible prizes, including exotic vacations. If you love watching Wheel of Fortune and thought you had what it took to win, then be sure to check it out.
7/10
Xbox One
---
Out of all of these we would recommend Mantis Burn Racing the most. If you own the base game you have to get the expansions as well because they're so good. All of the games this week provide their own unique experiences, so give them a shot if you're interested. It just depends on what you like.