New games release on Xbox One every week and it can be difficult keeping track of them all, especially during the fall when so many blockbuster AAA titles are taking up people's attention with their heavy-hitting marketing campaigns.  Some of the games reviewed this week you may not have even heard of. This time we are taking a look at Hellblade: Senua's Sacrifice, Owlboy, and Ys Origin.
---
Hellblade: Senua's Sacrifice began its journey as a console exclusive on PlayStation 4, and I'm incredibly happy that it made its way over to Xbox One because it deserves to be experienced by as many people as possible. Developed by Ninja Theory, Hellblade follows a young warrior named Senua who travels through the Viking equivalent of Hell, Helheim, in order to save her dead lover's soul. All the while she is battling a debilitating mental illness that manifests as psychosis. This causes her to hear voices within her head—sometimes conflicting and pessimistic, other times helpful—throughout much of the game. The performance capture and voice acting for Senua is outstanding, portraying her as a vulnerable yet strong character with raw emotions. You'll be forced to fight your way through certain areas before progressing, and while the enemies look like something out of Dark Souls, you can get by easily enough if you dodge and slash quickly (setting the game to easy doesn't hurt, either). When you aren't fighting off enemies, you'll be puzzle solving, which most of the time involves searching for the correct camera perspective to open a gate with a glyph. For instance, if the symbol on a locked door looks like the letter Y, you may need to search the area for a similar looking tree and line up the symbols to match correctly. Players chomping at the bit for a well-designed single-player game with a narrative focus on Xbox, look no further than Hellblade. It won't scratch that itch if you're in need of a shooter, but it's phenomenal nonetheless.
Tip: While you're playing it, I recommend remapping run to the left trigger instead of the left bumper as it's easier to maintain a jog that way. It made walking around a lot more enjoyable and less frustrating since there's a decent amount of backtracking. I'd prefer to remap it to the left thumbstick but clicking it down once like in most games will just cause you to run for a split second before going back to a walk.
9/10
Xbox One
This game was reviewed with a code provided by the publisher
---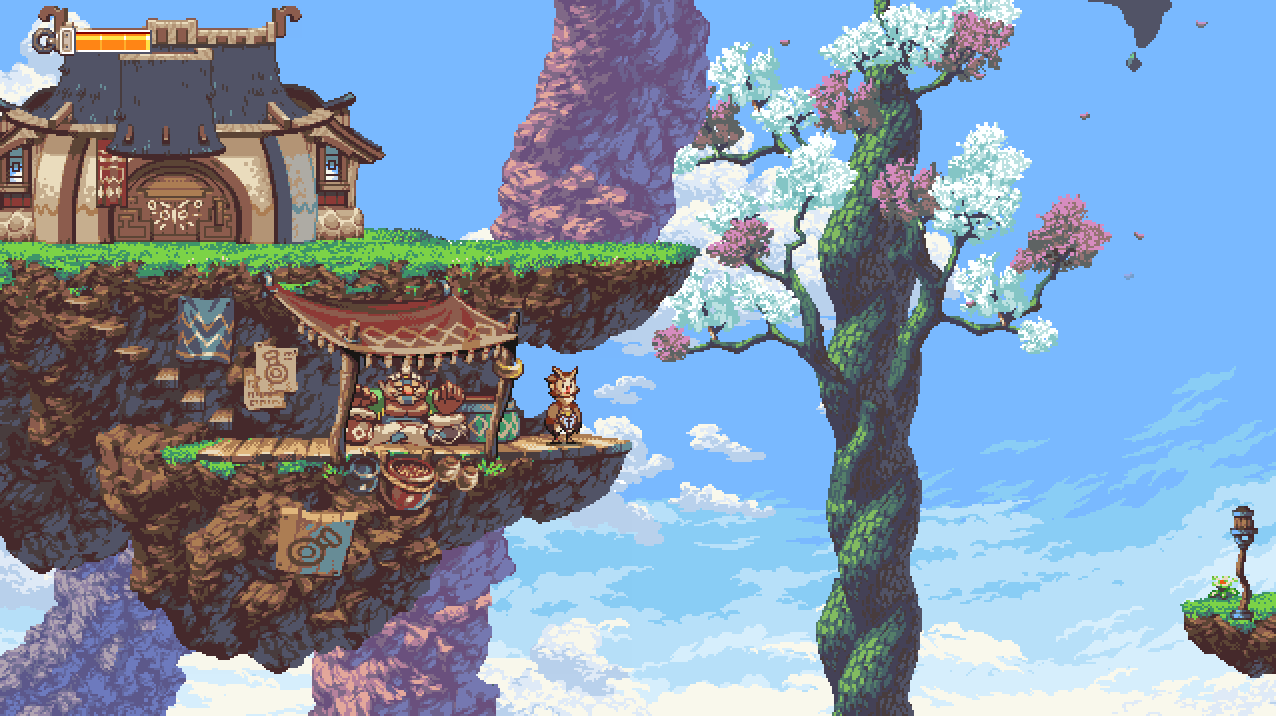 I was looking forward to playing Owlboy since before it was even announced for Xbox One, and it didn't disappoint. It's easily one of the best platformers I've played recently and I'd rank it alongside Axiom Verge. Owlboy stars a young human-owl hybrid named Otus, who's mute. When his village is threatened by pirates, it's up to him to step up and be the hero. It's a simple premise but it's complemented by Otus' inner struggle with his insecurities as he is rather timid and feels like an outcast. Owlboy's world is well-crafted and its pixelated graphics just make it all the more appealing to explore. Otus can't make it through the game on his abilities alone, so you'll drag some of his friends along to help you out. This makes its puzzle solving trickier, though not too difficult, and more rewarding when you figure out what to do. If you missed Owlboy on another platform and have a soft spot for platformers, you'll want to pick it up on Xbox.
9/10
Xbox One
This game was reviewed with a code provided by the publisher
---
I have to admit, with no prior knowledge of the Ys series other than it being Japanese, Ys Origin confused the hell out of me when I began playing it. What greeted me wasn't an English voiceover or even a Japanese one. It was French, an intentional decision by the developer. Historically, Ys is a mythical city off the coast of France that was swallowed by the ocean (yes, I Googled it), but I don't see what the French introduction adds to the game. Getting past that odd intro, its visuals are a bit rough, mostly due to the game being over ten years old. Thankfully, the style of graphics used makes it hold up better than a game intended to be photorealistic at the time. It almost looks like an old Nintendo JRPG, which can be taken as a compliment due to Nintendo's sheer charm. In terms of gameplay, the controls are easy to get the hang of though certain enemies can cause a decent amount of frustration. Much of game focuses on exploration and platforming if that's more your speed. Overall, you're getting a good JRPG experience even if it's dated.
7.5/10
Xbox One
This game was reviewed with a code provided by the publisher
---
Hellblade: Senua's Sacrifice and Owlboy are each the highlights this week. Considering they're both available for less than $30, I highly recommend them if they're the type of game you're interested in. It all depends on your tastes.