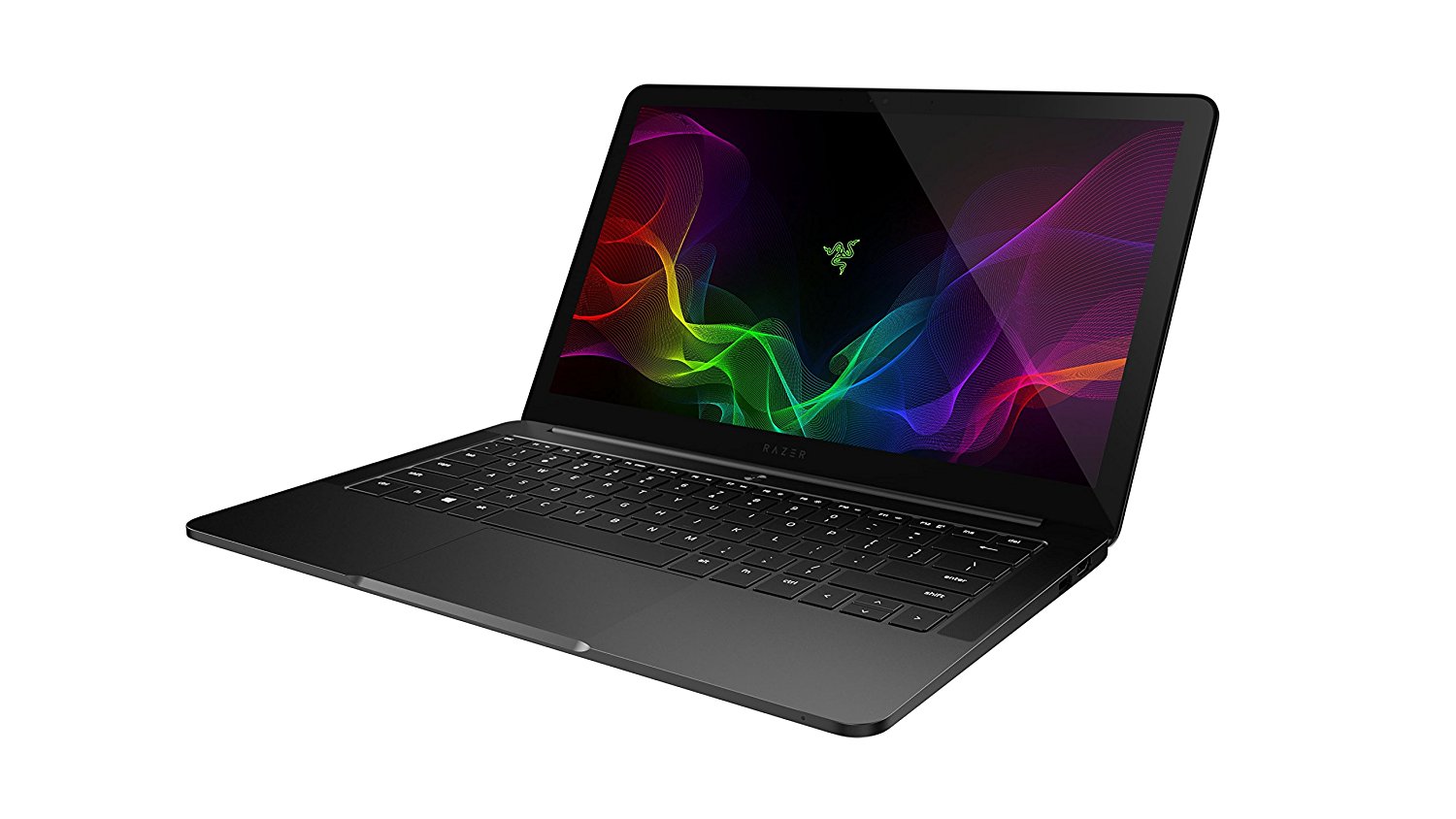 Since its inception, Razer has been known for its incredible gaming hardware. Not only that, but the attention to detail the company gives to every product rivals Apple and Microsoft. If you look at any accessory, even the Xbox One controllers, the build quality is phenomenal and even surpasses Microsoft's entry-level accessories. Razer's gaming laptops are on another level though. The metal is smooth and feels sturdy to the touch. The green logo stands out beautifully in a dimly-lit room. The keyboard changes color in a seamless way which mesmerizes the user.
Razer's machines are a work of art. However, the company has had limited appeal in the past due to their fixation on gaming machines. With the Razer Blade Stealth though, that stereotype has been shattered because this is the perfect device for any mobile professional.
For the past month, we've had the privilege of testing out the gunmetal Razer Blade Stealth and can say that it has truly blown us away. From its sleek design to its great performance, the ultrabook should appeal to a wide range of consumers outside of gaming. As stated earlier — despite a few quirks — the laptop should appeal to the modern mobile professional who requires a sturdy, light, powerful and reliable device during travel.
The laptop is made out of aluminum and feels smooth to the touch. If you've ever felt Apple devices, you'll know that the company prefers a rougher finish which is prone to scratches and other issues. Well, you'll be happy to know that the Razer Blade Stealth's smooth finish also gives it a somewhat scratch-resistant property. We wouldn't advise putting your keys in the same bag as the Razer Blade Stealth, but you don't need to constantly worry about putting it in a case as accidentally hitting it against the corner of your table will give it a noticeable gash. Unlike Apple's laptops, this device won't scratch unless you purposely take a sharp metal object to it. This is a surprising blessing for people who hardly have the time to constantly protect their devices.
We reviewed last year's black Razer Blade Stealth and gave it a high score based on its design and screen. However, we had issues with its trackpad and performance. Luckily, this year's model packs quite a punch and is more configurable than ever. Instead of a dual-core processor, you can choose a quad-core option. Instead of the jet black body, you can get one that looks like it just came out of a Smith & Wesson factory. Gunmetal is the color every laptop manufacturer should adopt.
However, the industry has moved on in many ways. The screen design could be improved because other manufacturers are coming out with almost bezel-less bodies. Aside from the screen position, the trackpad feels like it remains unchanged. It's still unwieldy and we found ourselves using the touchscreen just so that we didn't have to go near it.
Our next complaint still revolves around Windows 10. While Windows 10 is a good operating system, it still isn't at the level of macOS. It doesn't look as good or feel as smooth. If you go to the Windows Store, many of the applications aren't of the highest quality. Plus, even in 2018, Windows 10 comes with bloatware which Microsoft seems to be pushing on consumers. For example, when we booted up the device, Windows 10 automatically installed numerous free-to-play games without even asking. Razer isn't responsible for this, but the company really needs to address this concern with Microsoft.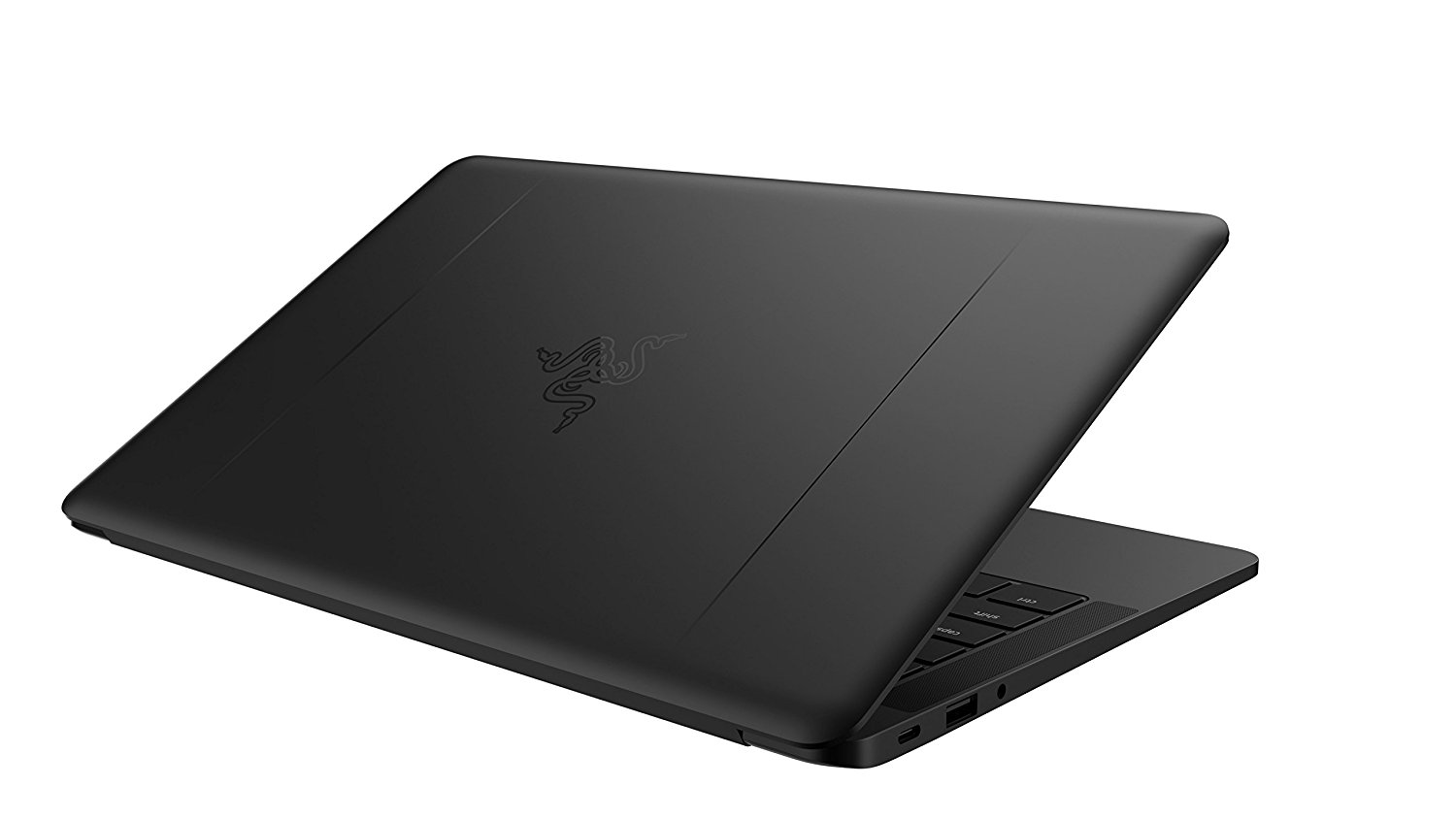 Overall, the Razer Blade Stealth is a great product which has its quirks. This year the performance is great, but the trackpad and screen housing lag behind. Now, why would someone choose the Razer Blade Stealth over a device like the Surface Laptop? In our opinion, the main reason would be the design. This laptop is much smaller than Microsoft's offering and the incredibly sturdy construction with a smooth, scratch-resistant finish makes it ideal for traveling. The comfortable keyboard also makes getting work done a cinch. This is definitely a product geared towards mobile professionals and anyone who hops around a lot should seriously consider it.
Lastly, gamers are in for a treat too. The Razer Core is an external GPU which connects to the laptop through the Thunderbolt port. Pairing the right GPU with your Razer Blade Stealth can make it an impressive gaming machine. Playing less demanding, smaller games isn't an issue though, and we even managed to get Pillars of Eternity running at over 30 FPS. However, this seems like a nice bonus rather than a main feature.
8/10
Razer Blade Stealth